We All Float Down Here With Our 'It' Tattoos
CC

Written by
Charlie Connell
Pennywise the Dancing Clown is back in the box office smash "It."
I hate clowns, I have always hated clowns, and I'm pretty sure that I will hate clowns until the day I die. But for some perverse reason I adore the Stephen King novel It. The only way I can justify this is that Pennywise the Dancing Clown, who does a lot more murdering than dancing, personifies the view I have always had of clowns. There's something comforting about seeing a clown put aside the facade and just be the psychotic, murderous devil that we all assumed he was in the first place.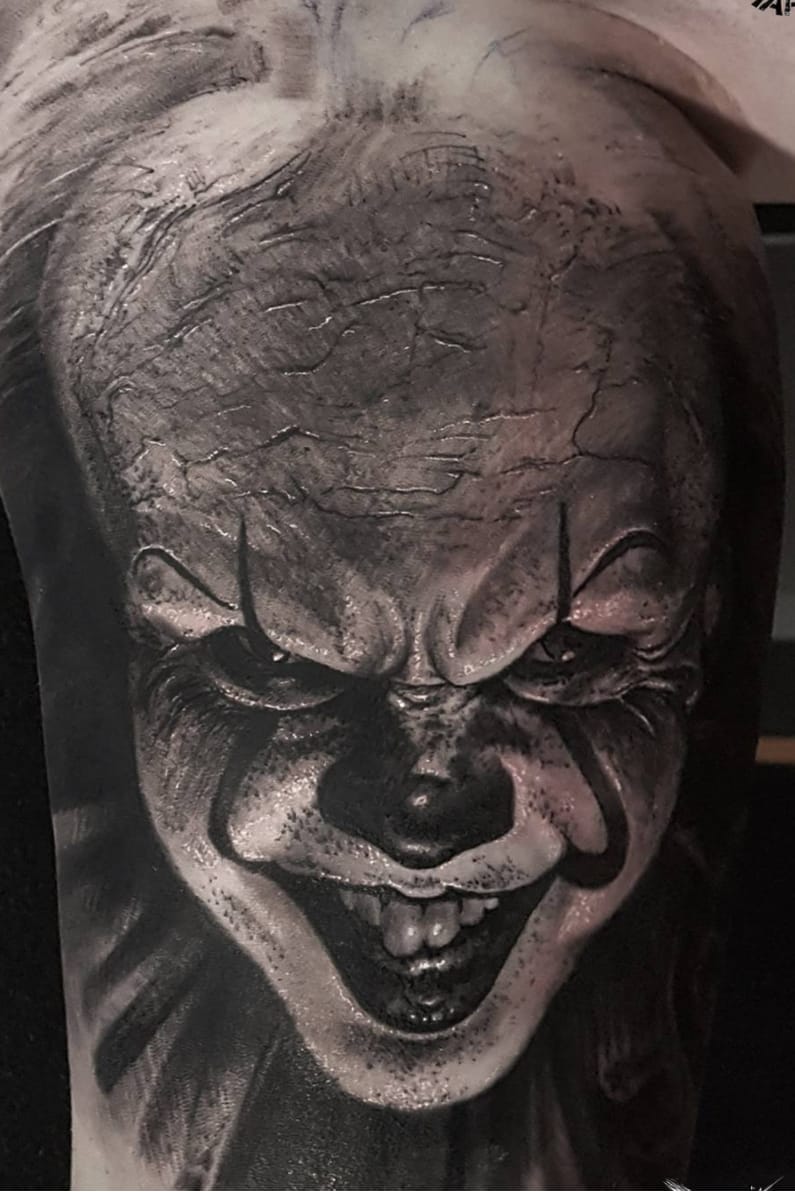 It was released in theaters on Thursday night and preliminary reports have it setting box office records. Over on Rotten Tomatoes the film is scoring a 90%, which is insanely positive. We knew that it would be a tall order for Bill Skarsgard to fill those enormous clown shoes left behind by Curry, but it looks like he was up to the task. 
Do you have your very own Pennywise tattoo? Let us know by uploading it to the Tattoodo app and giving it the tag #Pennywise.