Win your next tattoo on Tattoodo!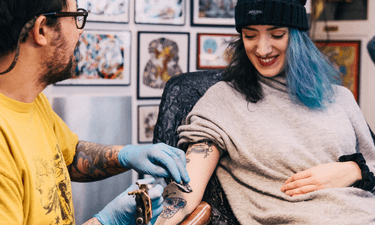 Ta

Book your next tattoo on Tattoodo and be entered to win a $1000 gift card for your piece.
Autumn is here and so begins the best season to get tattooed!
While most shops reach peak busy season in the summer, the upkeep and care for a new tattoo during that time can often prove to be less than ideal, especially if you're the outdoorsy-type.
So we at Tattoodo would like to ask... what better time than now to run a little contest for our loyal clients and tattoo collectors?!
HOW TO ENTER:
Just book your next tattoo through Tattoodo before October 1st 2022 and you'll automatically be entered in the draw to win! Winner will be announced on the 9th of October.
Hit the link to join in on the fun!