Yakuza Tattoos
RD

Japan is no stranger to organised crime, and has one of the most famous and well known criminal organizations​ in the world: the Yakuza.
The Yakuza (sometimes called the Japanese Mafia) act as any other criminal organization but have made a name for themselves in the tattoo world also, a key practice of the Yakuza being its members collecting of vibrant and elaborate yakuza tattoo bodysuits.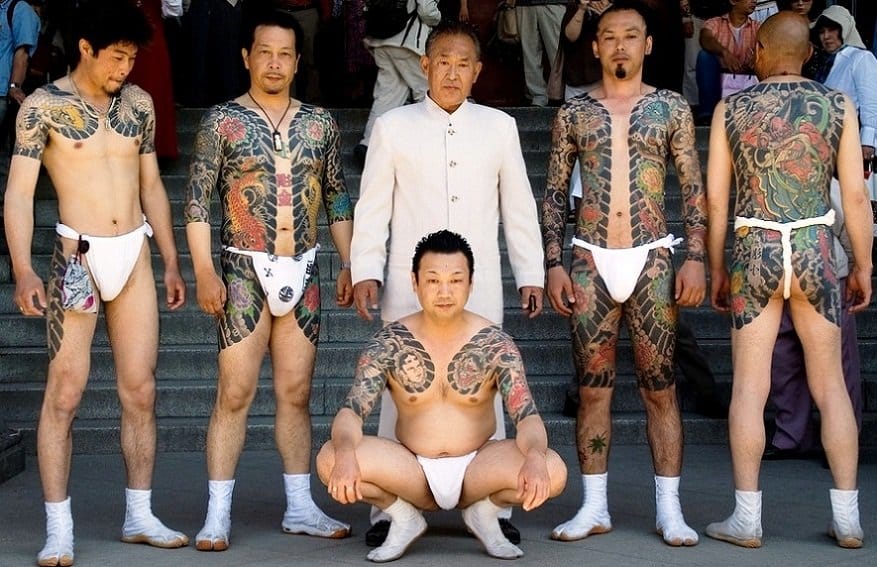 The majority of Yakuza members decorate their bodies with extravagant and extensive traditional Japanese tattoos, commonly depicting dragons, tigers, flowers, and waves. The Yakuza tattoo bodysuits can take numerous years to complete and cost up to $50, 000, choosing to be done with traditional implements the Yakuza bodysuits are manually applied by hand with the use of a wooden stick with needles attached to the end! The process can be long and very painful... Yakuza have been known to tattoo their genitals!!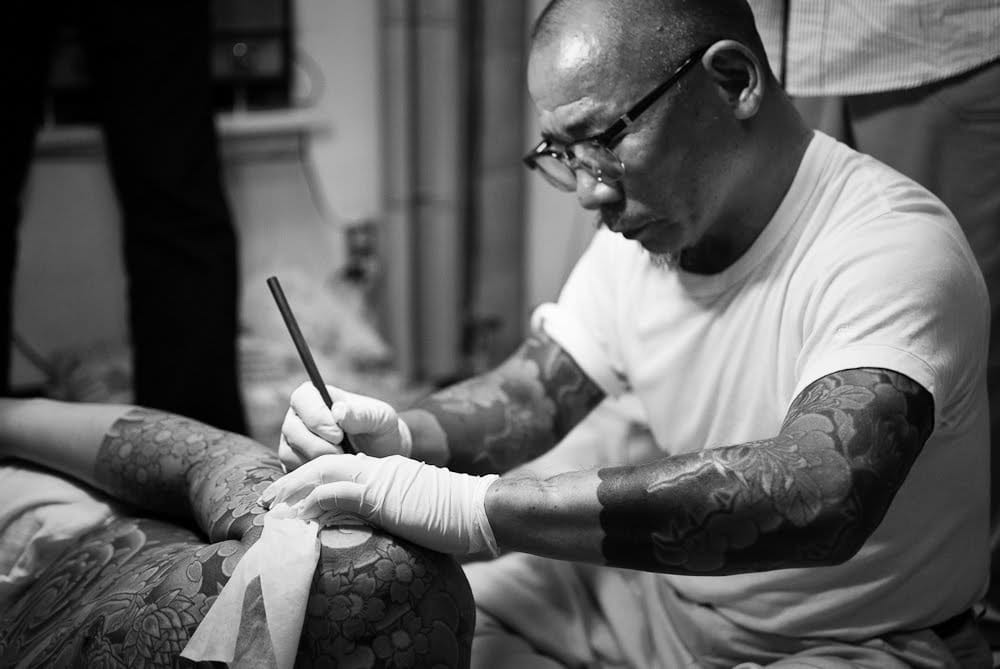 Many reasons have been put forward as to why the Yakuza adorn themselves with full bodysuits and many are wrong. Primarily the Yakuza use their bodysuits to show strength, honor, loyalty, willpower and determination...Yet they do not show them in public, a Yakuza tattoo is designed to finish at the neck, wrists and ankles so it can be covered by clothes. A Yakuza tattoo bodysuit is private and commonly for Yakuza eyes only. In light of the Yakuza tattoos the Japanese government has a history of banning tattoos and prejudices still remain; places of employment, bath houses and swimming pools all still have sanctions on tattooed people showing off their ink.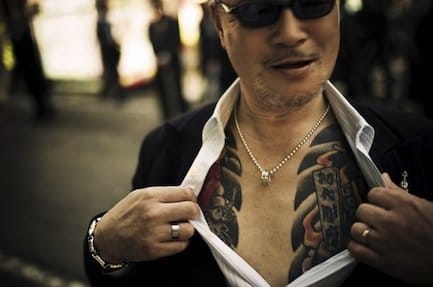 Yakuza tattoos regardless of the connotations are some of the most beautiful and well done tattoos out there, they are bold, vibrant and unbelievably eye catching...it is hard to ignore such amazing tattoos and skillful work. To me, if anything, Yakuza tattoos are a fine example of the variety in tattooing and tattoos hold significant social meanings, but above all a Yakuza tattoo show the beauty traditional Japanese tattoos have to offer!