10 Hand Poke Tattoo Artists You Really Should Get To Know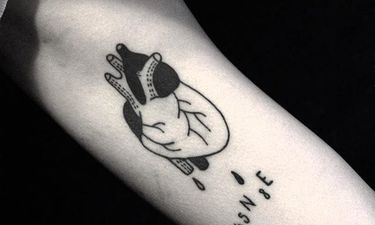 You should get to know these awesome artists.
Take a break from the buzz and the coils and get to know some of the finest hand poke tattoo artists in the scene right now.
Max tattoos at Kobra Tattoo in Poznań, Poland.
Sarah is a stick 'n' poke tattoo artist from Brighton, England who just got back from guest spotting from France to Australia.
Emily tattoos at Into You Tattoo in London.
Kim Michey is a South Korea-based hand poke tattooist.
When hand poke tattooist Andrew isn't tattooing, he's playing the drums for The Conspiraters. He's currently in Berlin.
Yaroslav is a hand poke tattoo artist from Kiev, Ukraine.
Indy Voet is a travelling hand poke tattooist and piercer.
Grace Neutral is probably one of the most well-known hand poke tattooists in the scene. She's been around the London scene for a while now and have established a good name for herself not only as a tattoo artist but also as a model and entrepreneur.