35 Awesome One Piece Tattoos For The Straw Hat Pirates!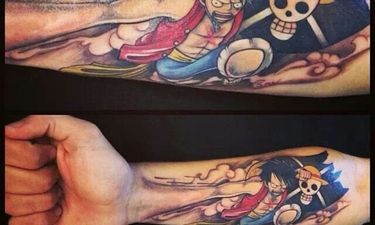 Here's another treat to tattoo-loving animé fans! Along with Naruto and Dragon Ball Z, One Piece is one of the most popular animé series.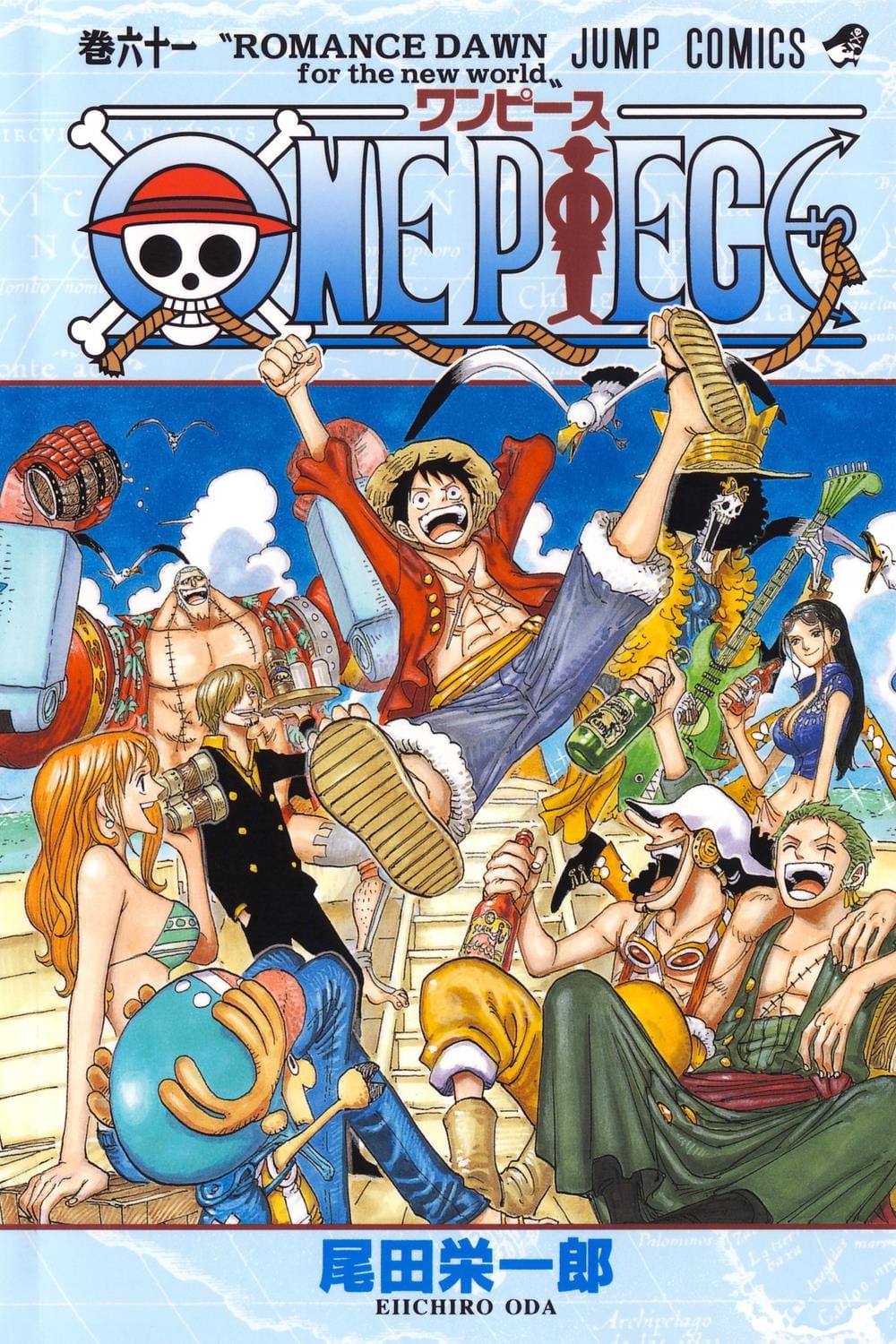 It's also one of the best, long-running series there is, with 711 episodes and 79 manga volumes and counting. I can see why; I think it's hard not to love the Straw Hat Pirates, especially with someone like Monkey D. Luffy as captain.
One Piece was originally written and illustrated by 
Eiichiro Oda
 in 1997. It has since then been adapted into a very successful original video animation, ongoing for over 18 years now.
Pledge allegiance with these One Piece tattoos!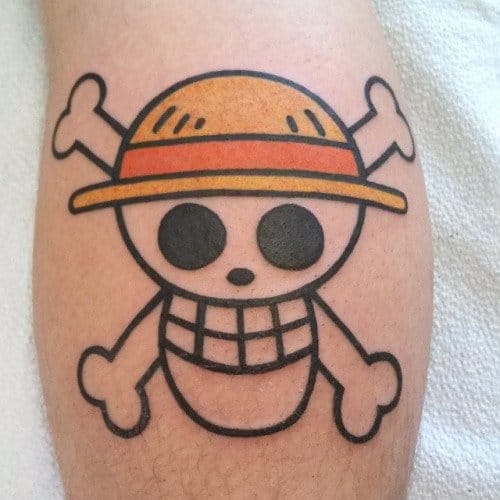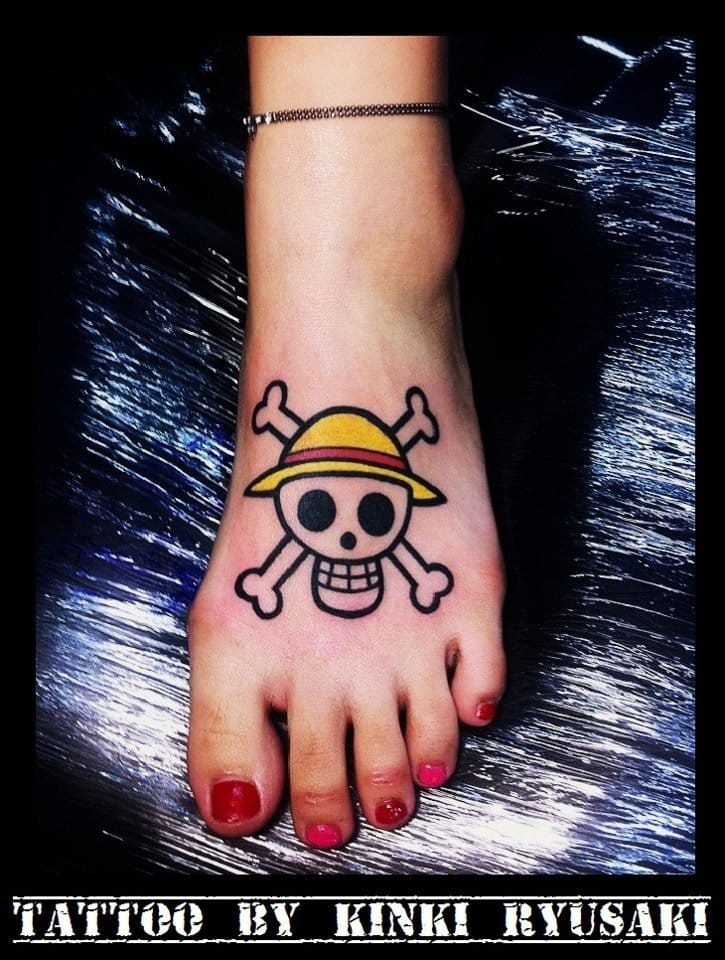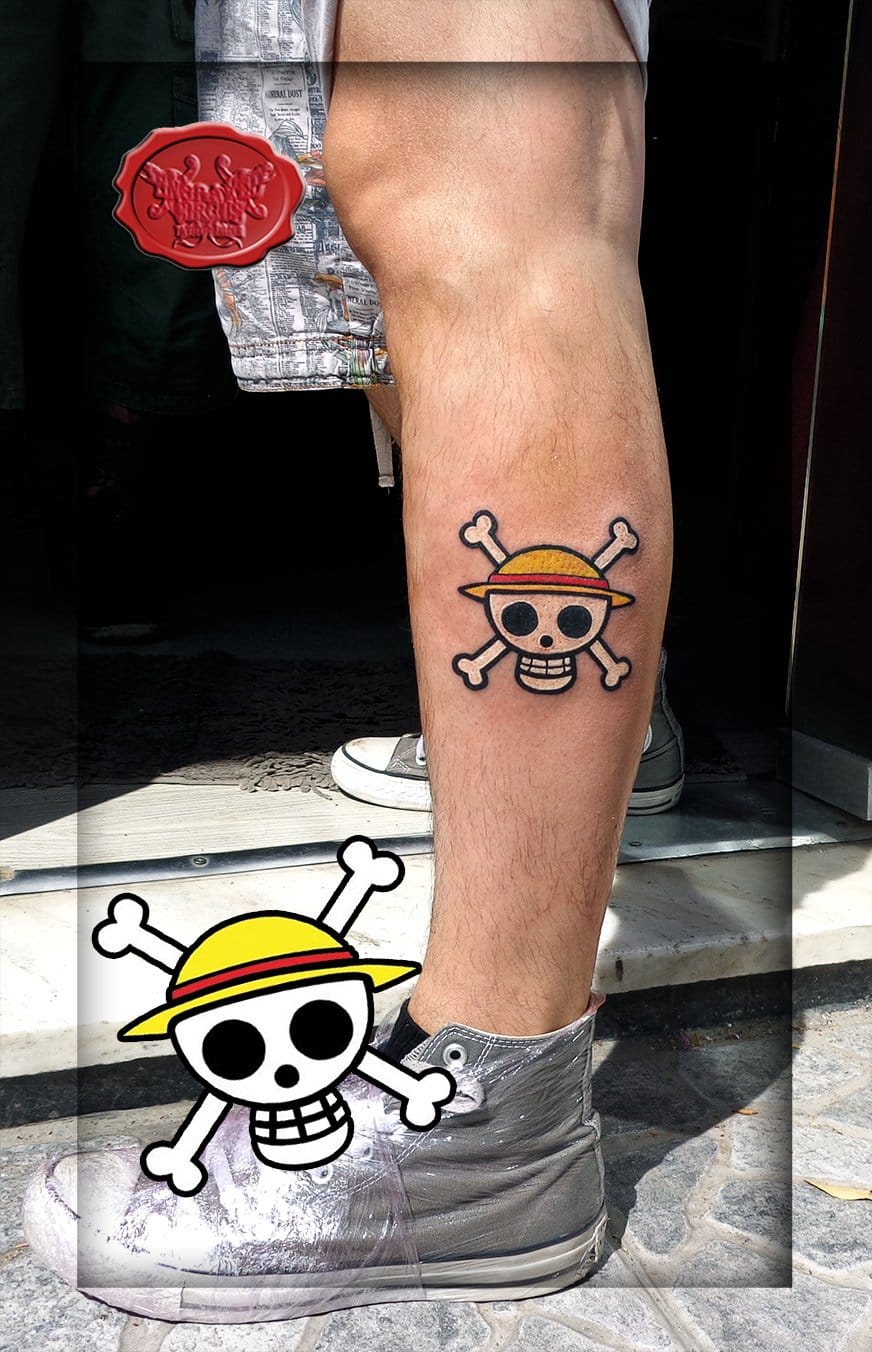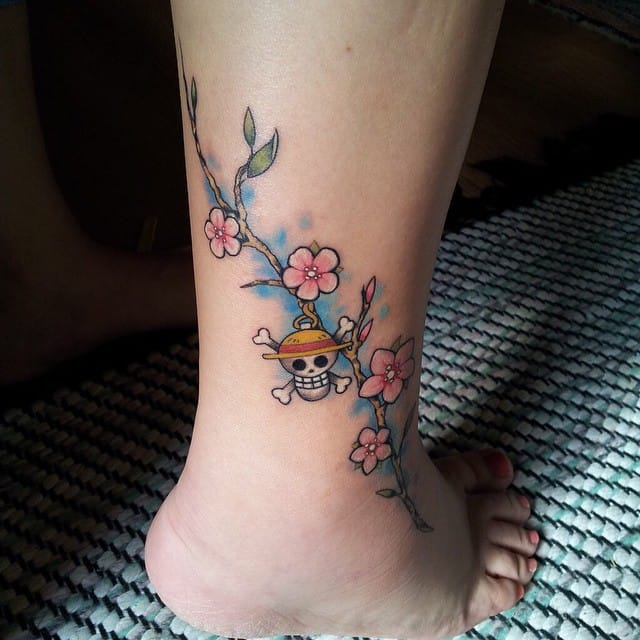 This fan opted for a more feminine piece with the Straw Hat Pirates logo hanging on a cherry blossom branch, a clear reference to Japanese culture.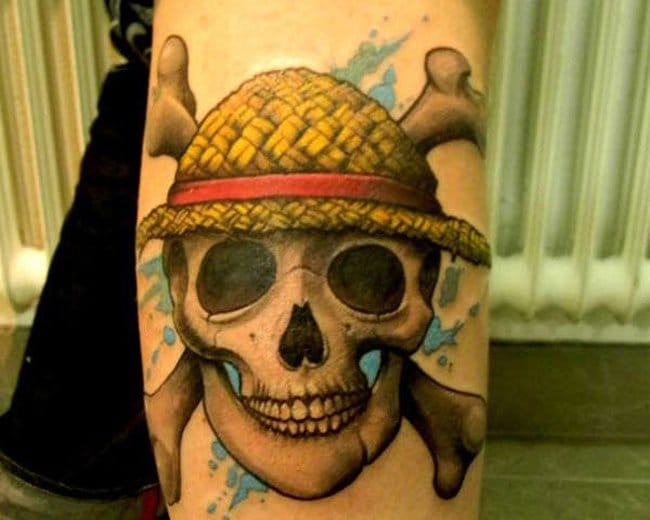 While this one took a step further and went for a more realistic-looking logo.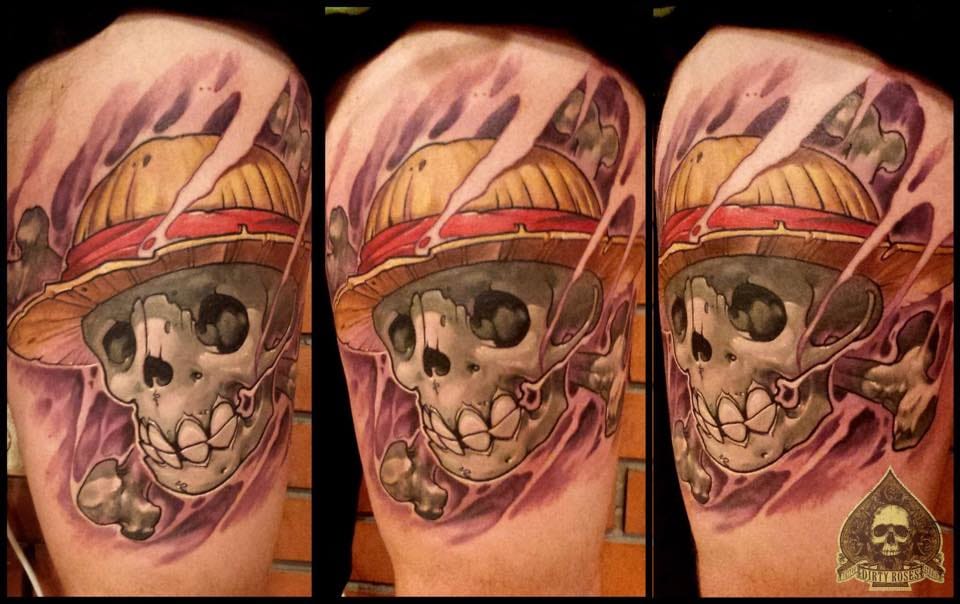 We absolutely loved this piece! Perfectly executed!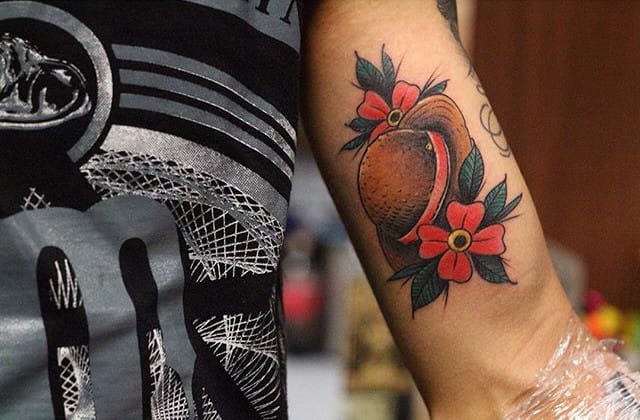 The iconic hat in traditional American style.

Here's a massive piece Deviant Art user MonkeyDNico got: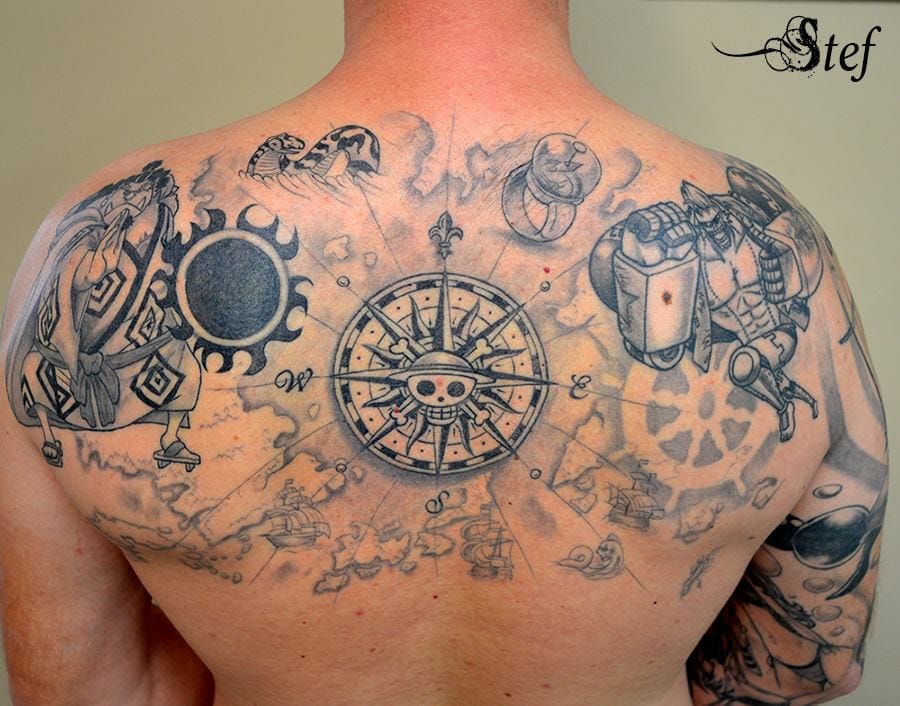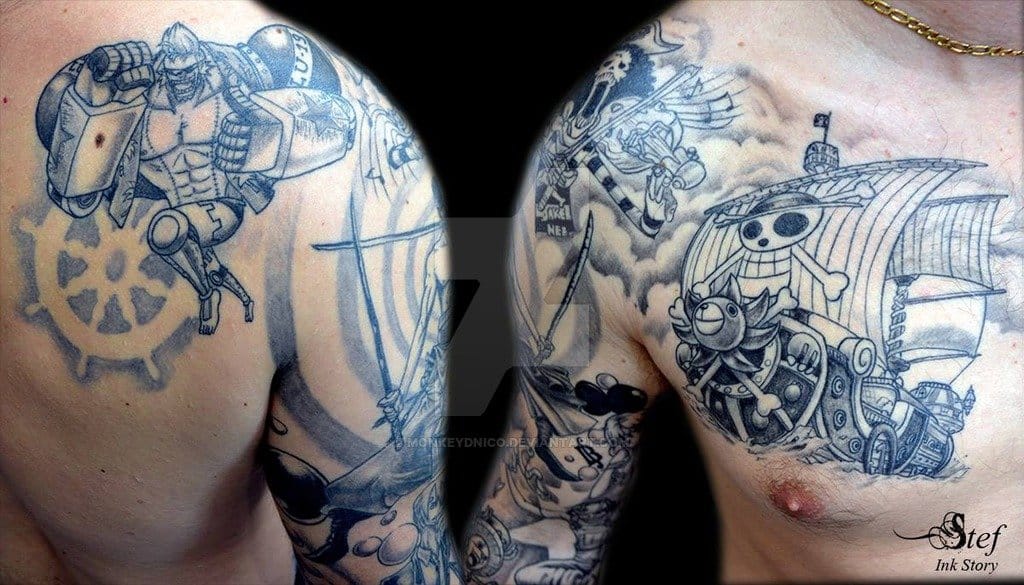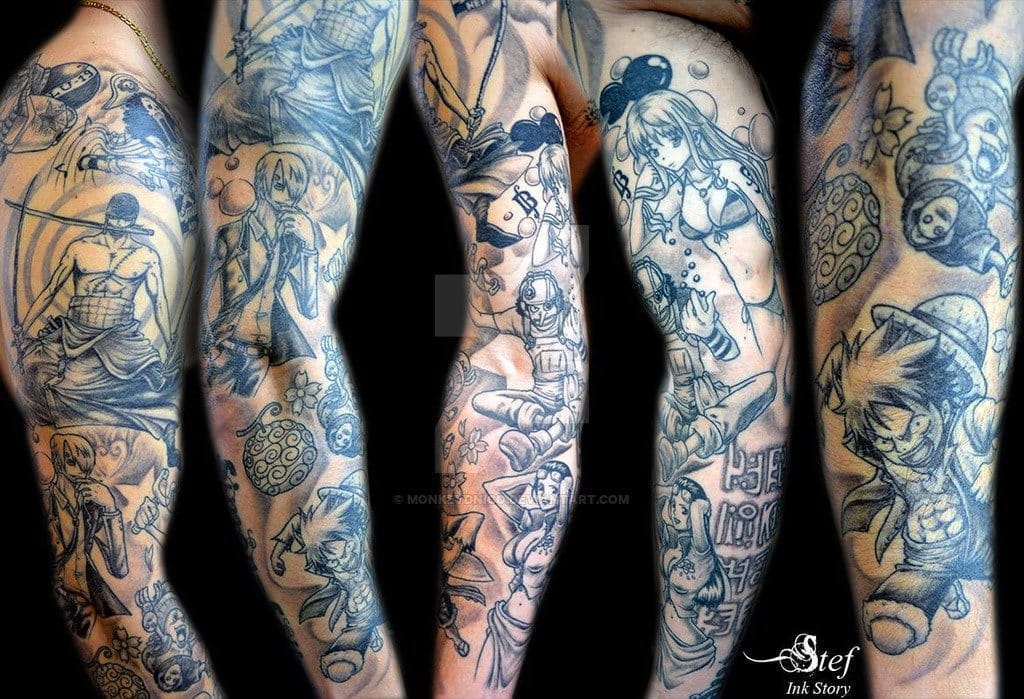 Looking great!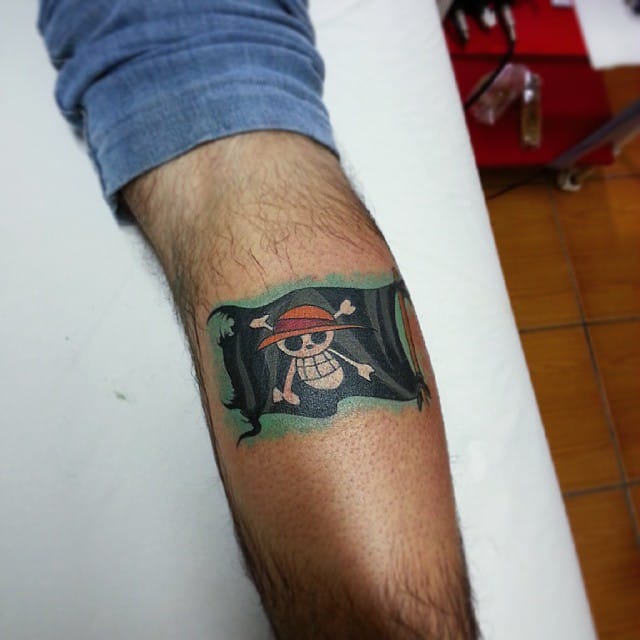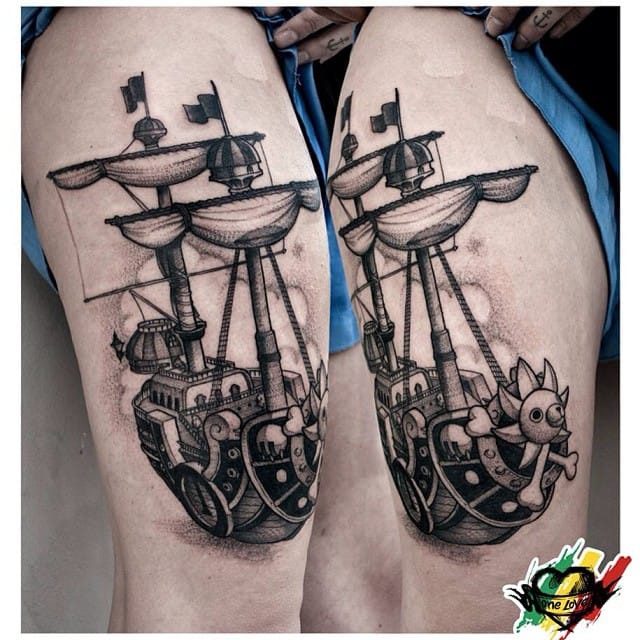 The Jolly Roger in black and grey!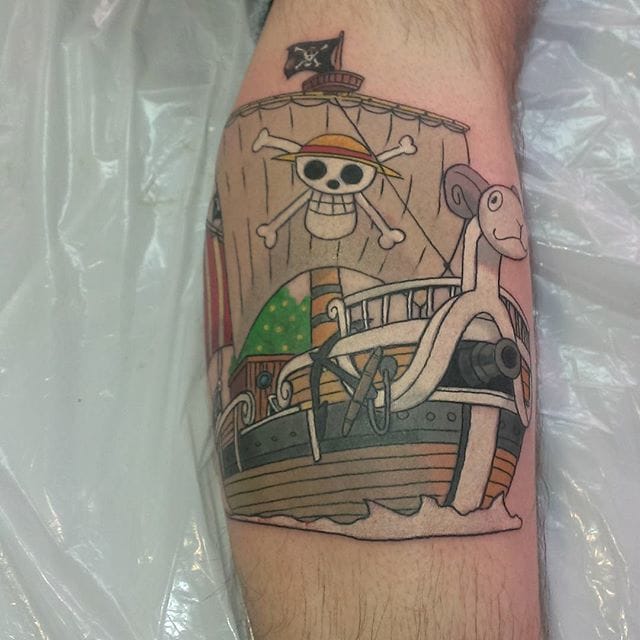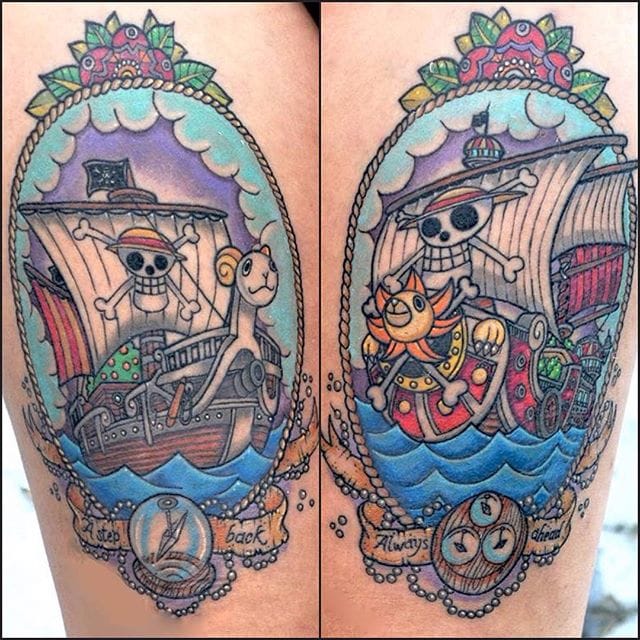 The Jolly Roger, looking as alive and as might as ever.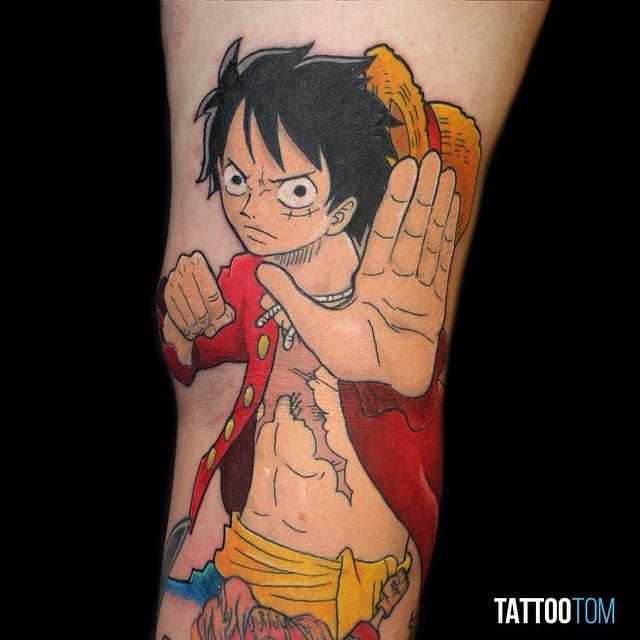 Now here's our ultra-flexible captain!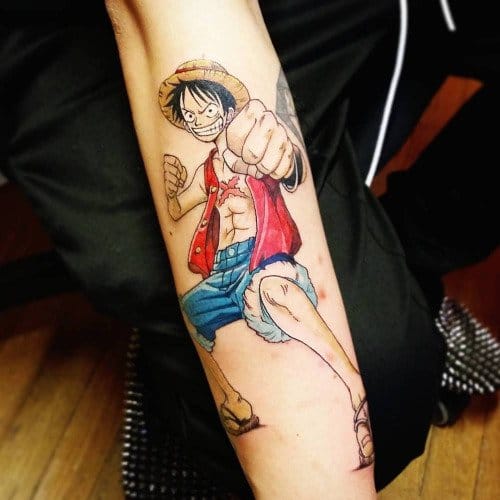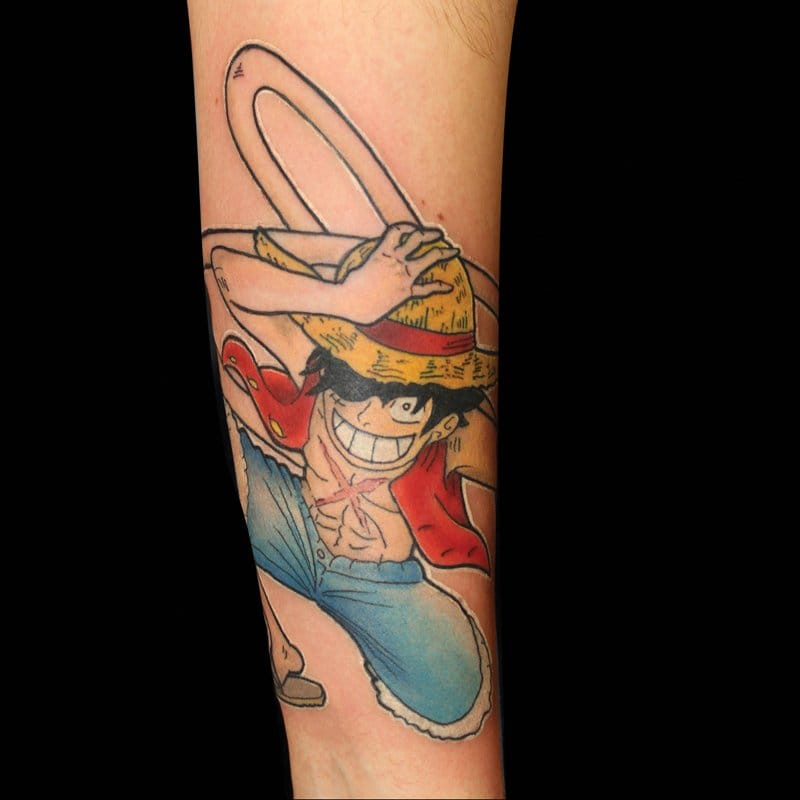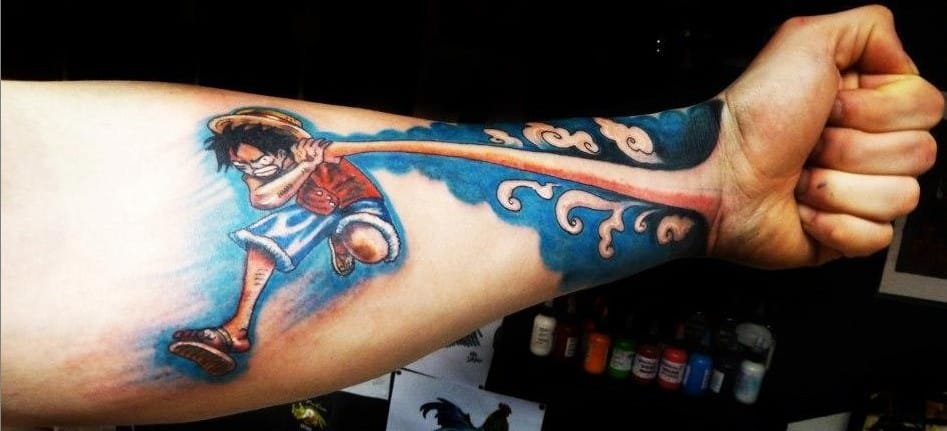 Here's the first known piece to have emerged in the internet.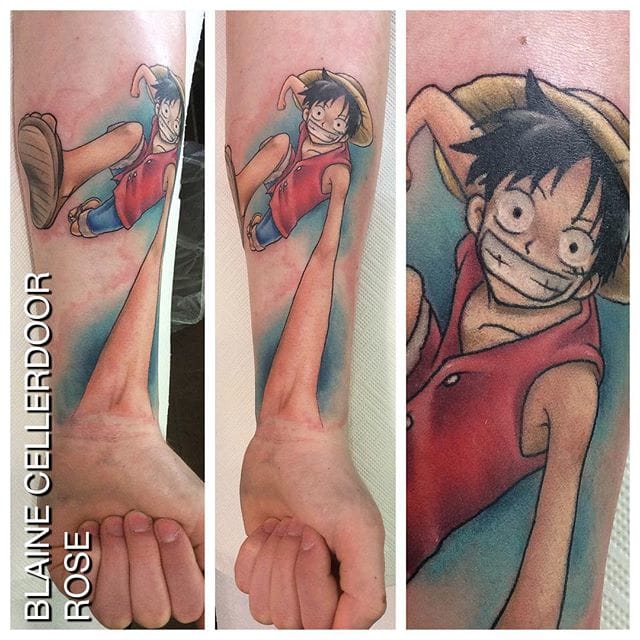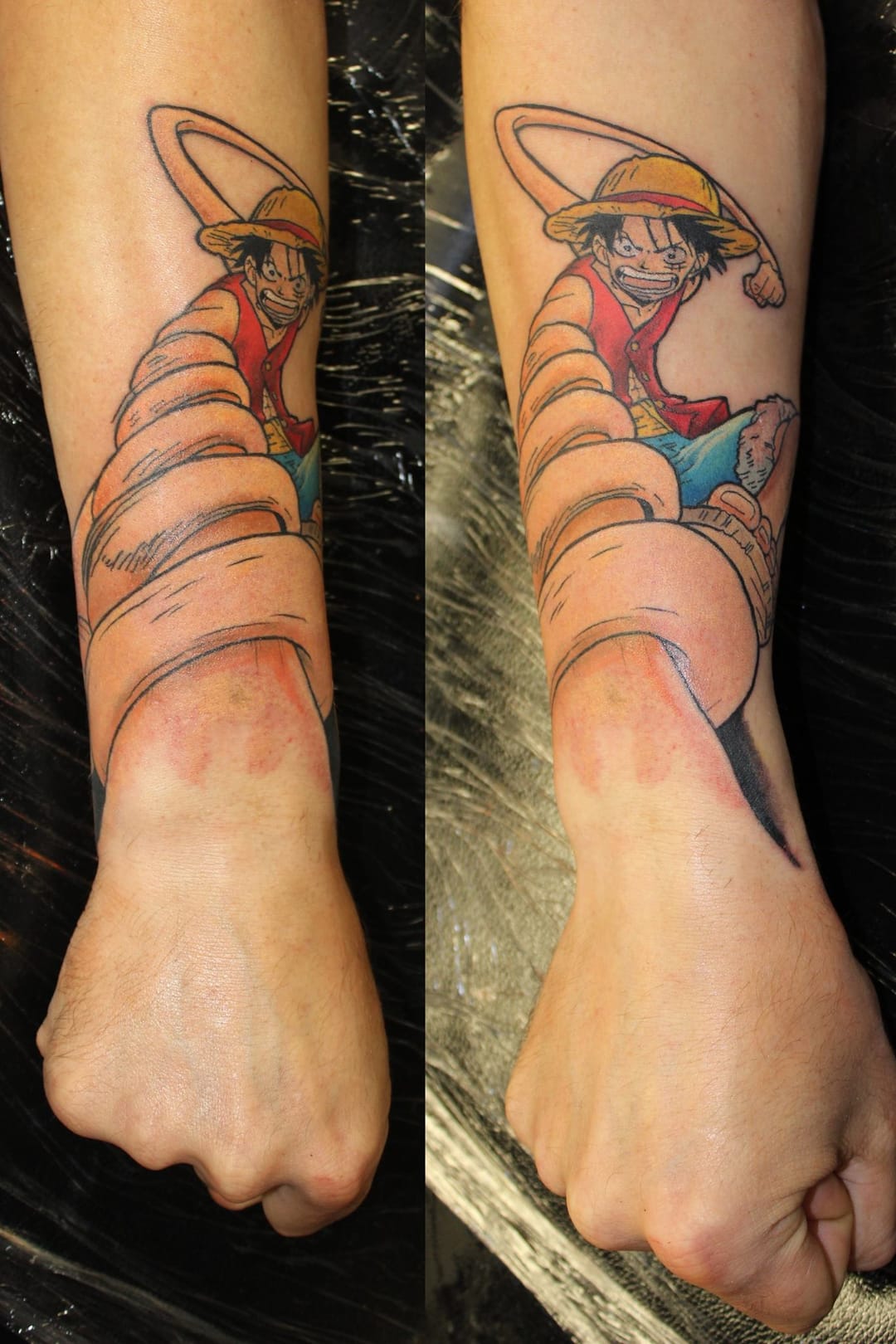 This one is so good it hurts?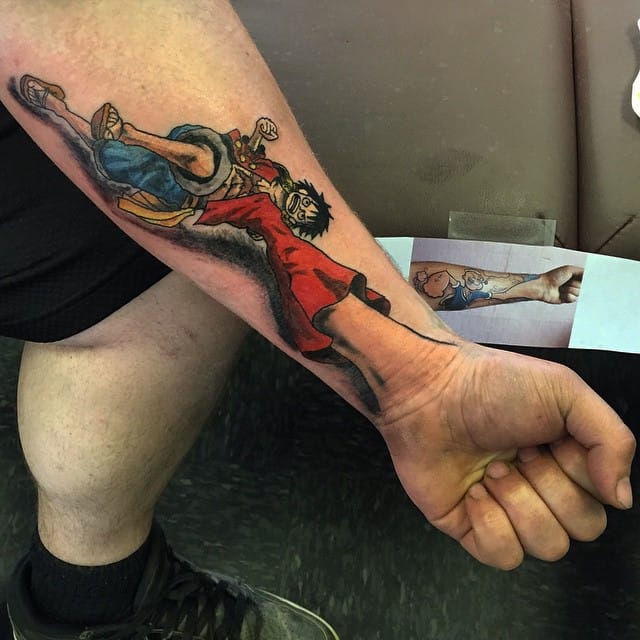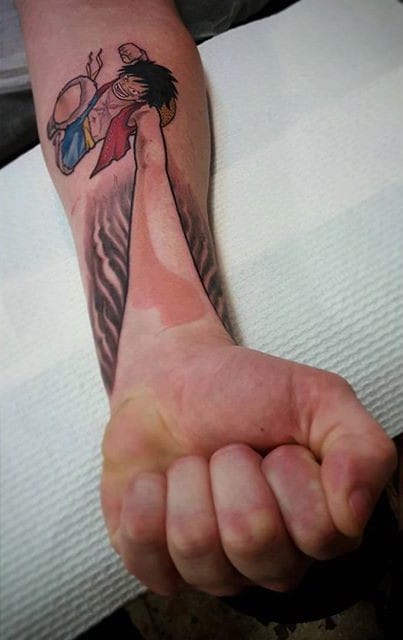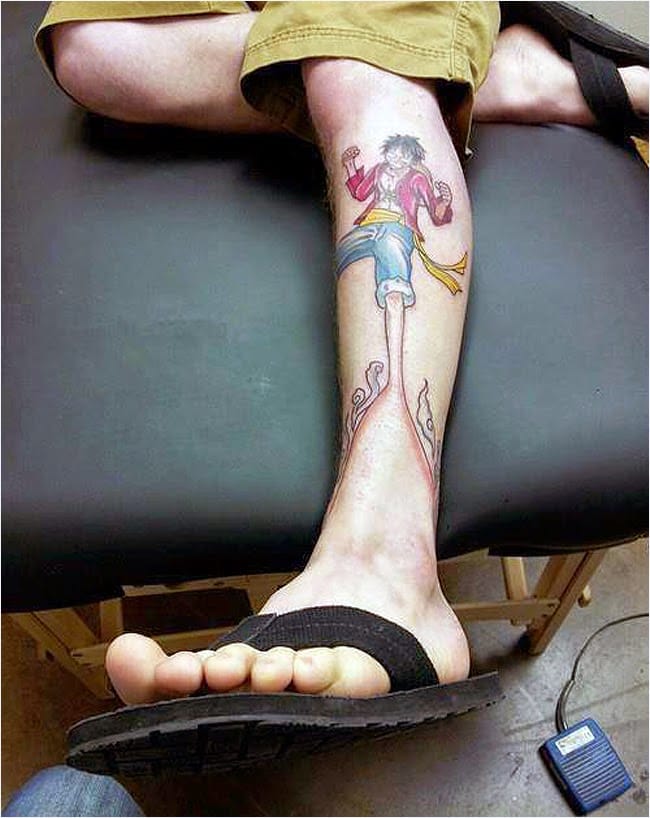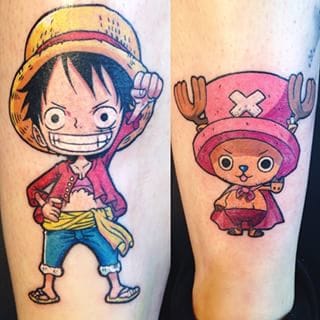 Luffy and Chopper being über kawaii!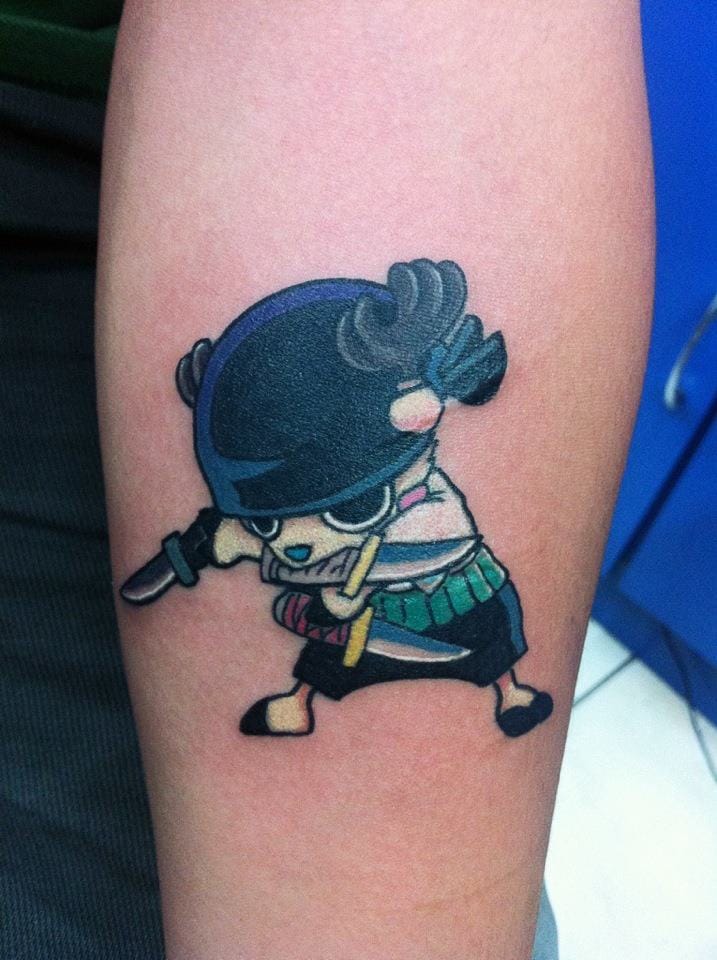 An adorable Chopper x  Zoro piece.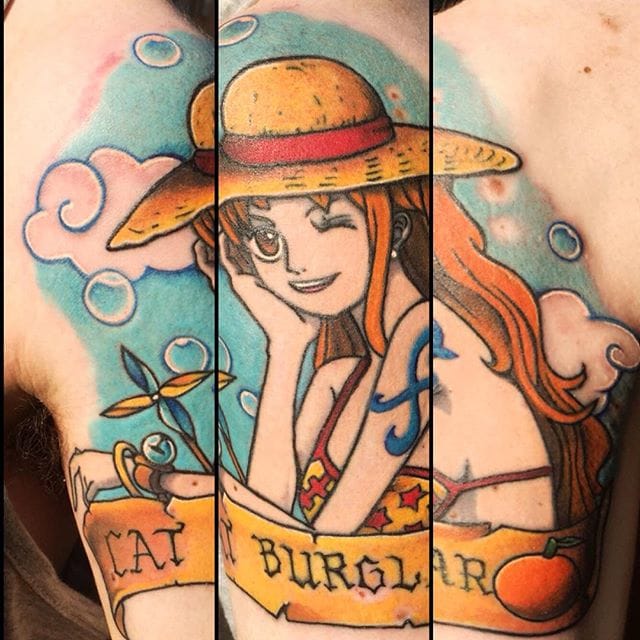 Who could forget Nami, the muse of the Straw Hat Pirates?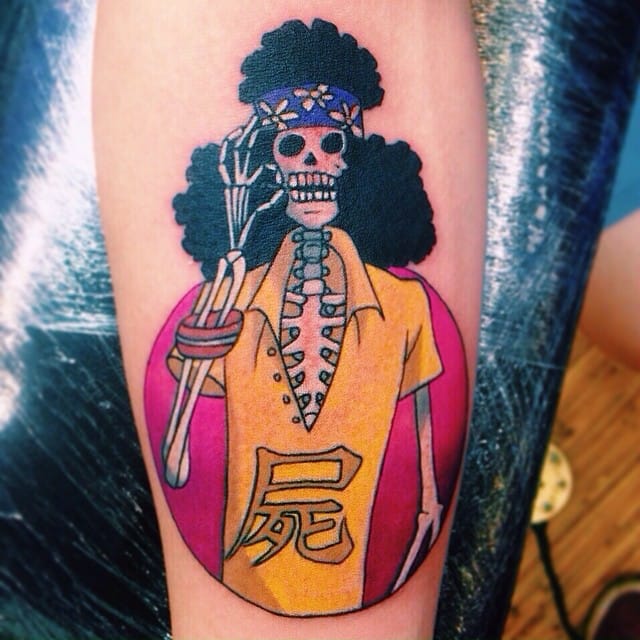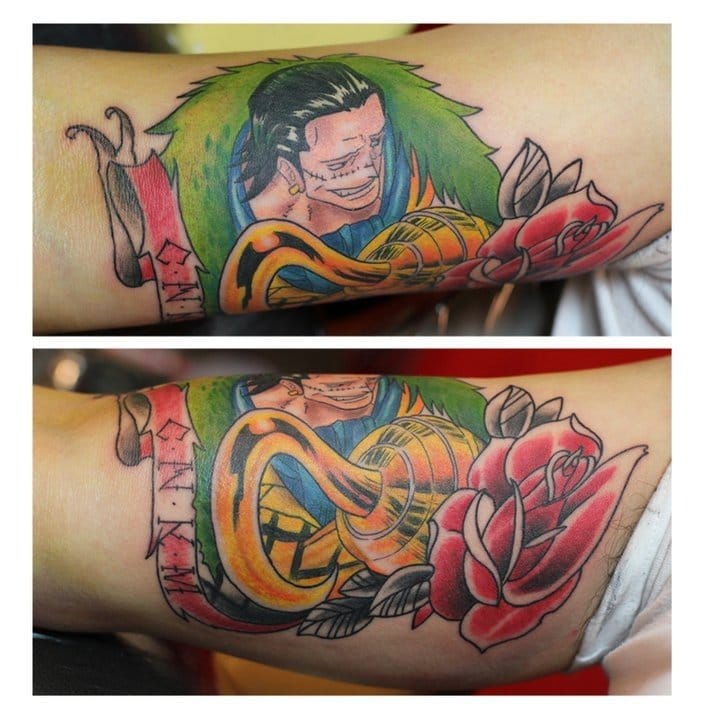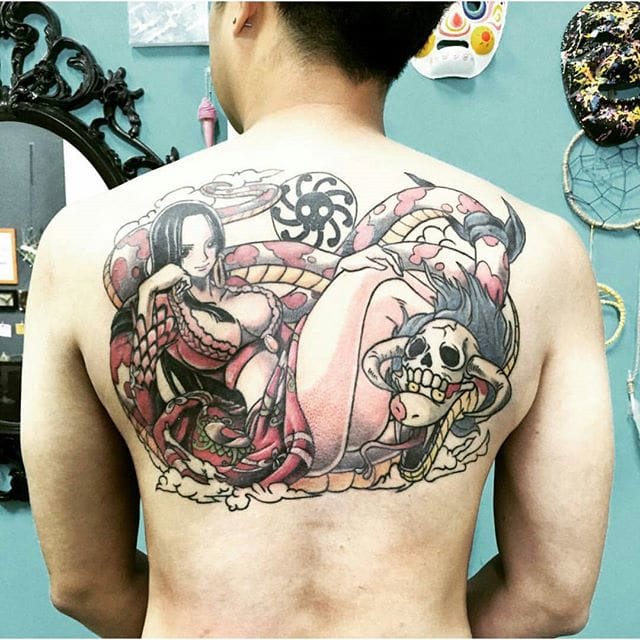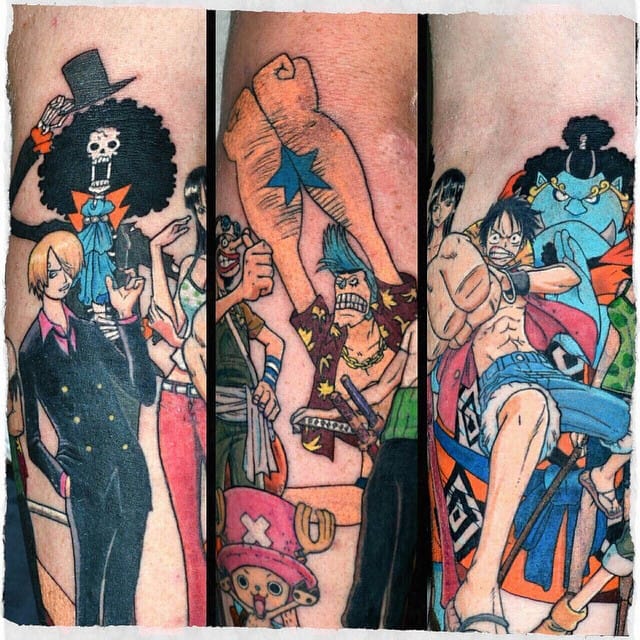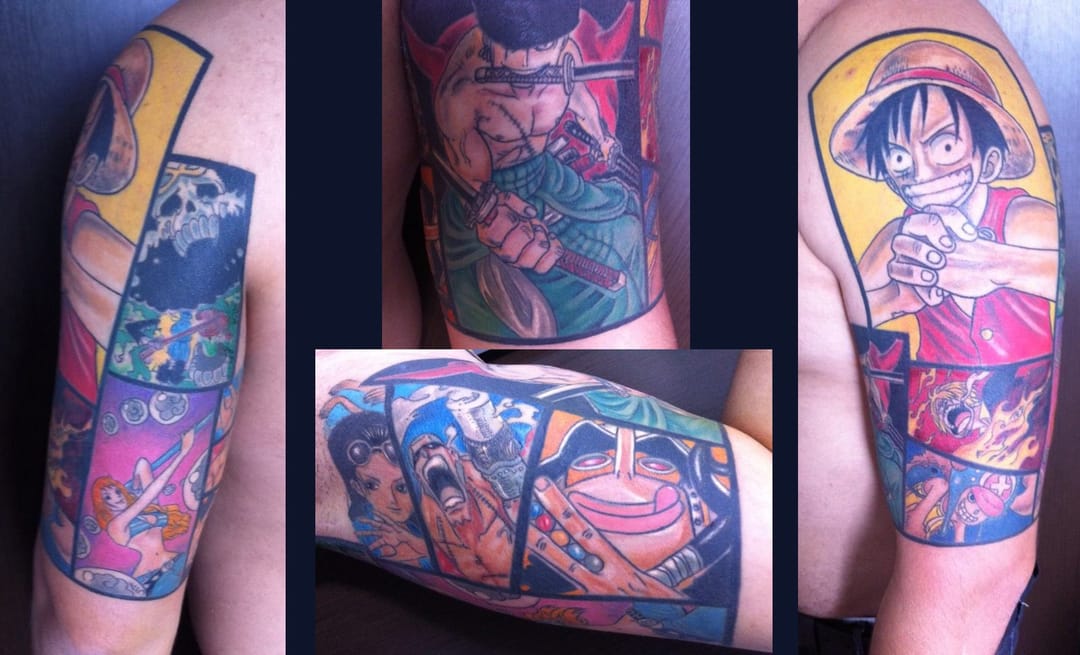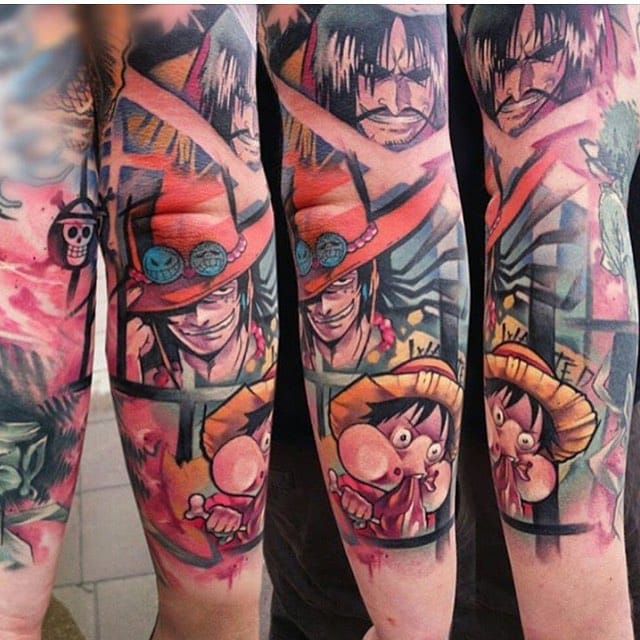 Now here's a total win!