Common Mistakes to Avoid When Getting a Tattoo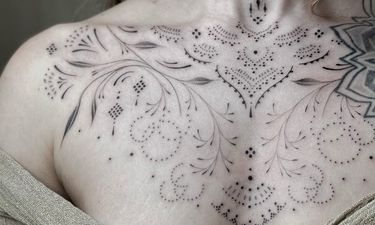 With a bit of preparation and research you'll come away with the tattoo of your dreams, every time!
Tattoo horror stories are fascinating. Whether it's people getting glaring spelling errors or terrible artistry, we all have a morbid curiosity about something permanent going very wrong. But a big part of our fascination comes from knowing that it could be…us. A couple of careless decisions and we might end up being that poor person with "Rest in Piece" or an illustration that looks like it was done in Microsoft Paint.
But, to ease your anxieties, we've come up with a fool-proof list of things to look out for so that you never have to end up in the search results of "tattoos gone wrong". With a bit of preparation, research and common sense, you'll come away with the tattoo of your dreams, every time!
Research your artist.
The first and most important piece of advice for anyone looking to get tattooed is to research your tattoo artists and their portfolios properly. Study these images closely to get a good idea of how your healed tattoo will look. Luckily, Tattoodo can help with this part of the process.
Similarly, if your design is large or complex, you should always have a proper consultation with your chosen artist to make sure you're on the same page about the end result. It's typically a red flag if your tattoo artist doesn't offer you a proper consultation, or takes little interest in making sure they understand exactly what you're after.
Don't go for the cheapest option.
Have you heard the phrase: cheap work ain't good, good work ain't cheap? In the world of tattooing, this is gospel. Good tattoos are not cheap. Even small, simple designs are likely to cost upwards of £100 if performed by a professional. It also goes without saying that your skin is with you for life. Ask yourself if it's worth saving a hundred pounds for something that you'll have to carry around forever if it goes wrong. If in doubt, hold off until you have saved enough to get something you'll really love.
Check (and double-check!) your design.
A good tattoo artist will hopefully tell you if you've made a spelling error in your design, but it doesn't hurt to double-check anything you give them beforehand. And it's not just about spelling. If you're getting anything from a quote to a famous landmark, it's easier than you might think for little inaccuracies to slip through. For peace of mind, send the design to relevant friends or acquaintances to see if they can spot any mistakes. Remember: Google is also your friend in the research stages.
Avoid anything offensive.
We don't want to be the fun police, but put it this way: what you thought was funny 20 years ago probably isn't the same now. When it comes to tattoos, it's best to stay on the safe side and avoid anything that others might see as offensive or controversial.
Wear the right clothing.
It's important to turn up prepared for your tattoo appointment. This means wearing the right clothing. In the excitement of getting inked, it might not cross your mind not to wear tight jeans if you're getting a thigh tattoo, or tight long sleeves while…getting a sleeve! But your comfort (and your tattoo's healing process) will thank you for it.
Look after your tattoo.
Finally, no matter how amazing your tattoo artist is, it's up to you to remember your aftercare once you walk out of the studio.
If you want to make sure you're only getting tattooed by talented professionals for the right price, Tattoodo's partner artists are rigorously vetted to make sure we're only partnering with the very best. Try it today.