Face Tattoos: What To Consider Before You Commit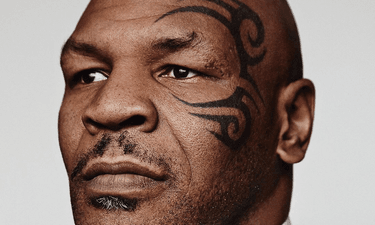 Ta

Are face tattoos a good idea? Here's what to consider before you get one...
Face tattoos, once reserved for only the most hardcore of tattoo enthusiasts have no doubt experienced a surge in popularity over recent years. Along with the hands and neck, this location used to be one of the last spots a person would tattoo long after they had covered their arms, legs, and torso. These days, largely bare-skinned individuals are walking into shops looking to go straight for the face, perhaps following the trend set by celebrities like Post Malone, Lil Wayne, and Travis Barker. Let's unpack the history (that long outlives its current popularity), as well as the pros and potential cons of this recent trend.
Face Tattoos in Indigenous Cultures
As mentioned, the recent popularity of face tattoos has a lot to do with celebrities doubling down on the placement. However, face tattoos have a long history in the traditions of indigenous cultures.
As far back as 3,600 years ago, Alaskan Indigenous, First Nations, Inuit and Métis people have worn face tattoos. Common motifs seen in those times consisted of ornamental dotwork, and geometric shapes and lines. They had symbolic meaning to the individual, usually commemorating milestones such as marriage, motherhood, or even entering womanhood. In general, you could look at a woman's face and from her tattoos, deduce where she was from, what she had achieved, and her status in her community.
It's important to acknowledge this history before you consider a face tattoo, particularly because it is fraught with cultural erasure. Consideration should be paid to both the tradition's sacred nature in these cultures, as well as the ways these cultures have been punished for carrying on the tradition. This cultural practice was banned in the early 20th century by colonizers, eager to force indigenous people to assimilate to western culture, and largely disappeared until contemporary figures like model Quannah Chasinghorse have begun to reclaim it.
Face Tattoos in Contemporary Pop Culture
Aside from cultural significance that should not be taken likely, there are other important factors to consider before you commit to a face tattoo. They are painful to get and costly to remove should you regret it later on. Tattoo removal as an option is incredibly painful, time consuming, expensive, requiring multiple sessions and downtime for healing. Skin discoloration is not uncommon, although scars are unlikely with modern laser technology.
To this day, the face still remains a taboo area to tattoo, despite the larger cultural acceptance of tattooing in general. While your boss or client in any given professional setting might not blink an eye at a tattoo on your arm or leg, the face is well…your face. It is the most visible placement you can choose, and the first impression you make on anyone you meet. While popular with celebrities, it's important to remember that these individuals are already established in their careers, and these very careers are luckily ones that celebrate them for the individuality they bring to the table.
Now, we're not saying it's not an option – the face can be a striking place to memorialize something important to you and your history, whether it's a part of your cultural heritage or something like a notable date, and even something like a simple ornamental design might highlight or enhance your features in a way that speaks to your individuality. But it's a serious decision. As one tattooer at a shop I worked for said to a prospective face tattoo client, "Think about it for another six months, and when you think you've made up your mind, give it another six months."
Article by: Mandy Brownholtz