25 Traditional Black and Grey Tattoos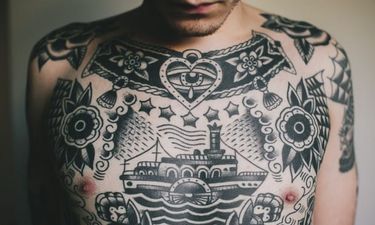 Traditional or old school tattoos are largely done in bright, bold colors like red, green, yellow etc.
And while they look totally awesome, it is sometimes nice to take a step back and keep things simple- black and grey simple. Yep, these two, or rather be it one, color can make a traditional tattoo to rival any colored one. Traditional tattoos done in black and grey are just as bold, intense and beautiful as their color counterparts. Of course it's not a competition, each style is equally as good! Though it is always great to mix things up and a take a traditional tattoo usually done in color and give it a black and grey makeover!! Traditional black and grey tattoos rock!!
Still to be convinced? Then kick back and give these 25 traditional black and grey tattoos a good look... but be warned you may just wind up wanting one yourself, because well...traditional black and grey is awesome, and if you want one yourself be sure to let Tattoodo help with the design!!