This Company Will Pay You To Get Their Logo Tattooed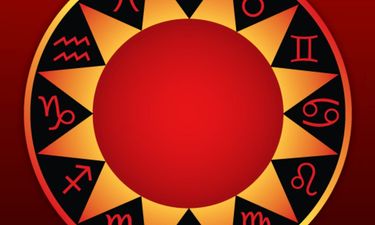 Do you like this logo? This company will actually pay you to get it tattooed...
I don't know about you guys, but my rent is fucking expensive. Like, insanely expensive. Like, I-go-sell-some-of-my-clothes-to-consignment-shops-just-to-have-a-little-bit-of-extra-money-to-live-on-for-the-rest-of-the-month kind of expensive. The struggle is real.
That being said- there are tons of ways to make a quick buck when finances get tight. Whether it's taking lengthy online surveys, scrounging for change in the couch, or volunteering for weird medical tests- the list goes on and on. But, one company is offering an especially interesting way to make some cold hard cash- and fast. Red Sun Cigarettes is now giving money to anyone who's brave enough to get their logo tattooed on their body.

That's right. Red Sun Cigarettes, a cigarette company based out of Clarence, New York is paying people to have their bold black, red and yellow sun logo (above) tattooed on their body. The incentive? Well, there are a few. And I'm not gonna lie- they're pretty tempting.
The website states:
"Do you enjoy smoking? Have you wanted a tattoo but do not know what design to choose? If you answered YES to both questions, then you are in luck! RED SUN, America's NEWEST and BEST cigarette, was designed by smokers, for smokers. What's more, the quirky, independent and totally unapologetic makers of RED SUN will award HUGE CASH PRIZES to each and every person with a RED SUN tattoo! Sounds too good to be true… but it is NOT! This is a REAL LIFE contest designed to reward artistically creative, eye-catching tattoo designs!"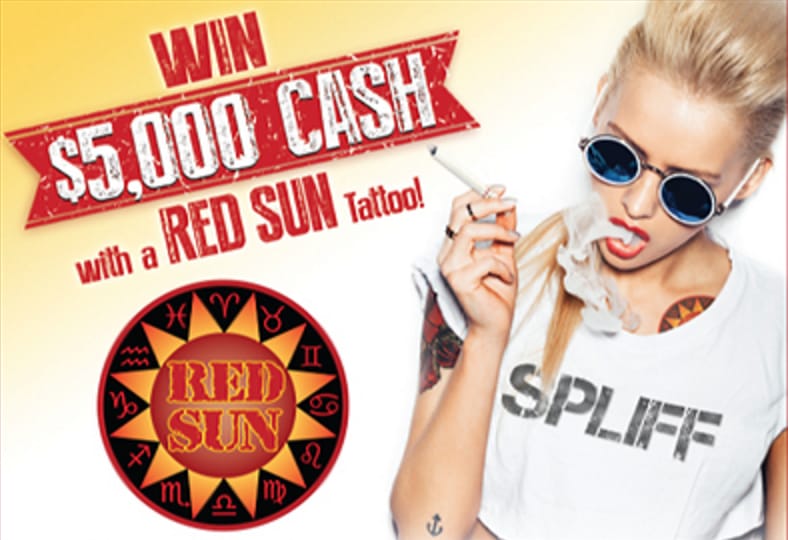 And as for the "HUGE CASH PRIZES" they speak of? First of all, you get $1,500 just for getting the logo, as is. No changes necessary, no creativity required. $1,500 in the bank, straight up.
$3,000 is given to the slightly more dedicated participants who come up with a "pretty excellent" design- a little bit of an upgrade, with some more creativity than just getting the plain logo.
Contestants who "artistically incorporate" the logo into a "truly phenomenal, one-of-a-kind" piece are rewarded $5,000. FIVE THOUSAND DOLLARS. I feel like you'd definitely be lying if you tried to tell me you didn't just consider it for at least a second. I did. No shame.
So this poses the question: Would you get a brand's logo tattooed on your body for cash?! Would you sacrifice valued real estate on your precious body with a pre-made design (let alone a company's logo) for money?! How important is the subject matter of your tattoo when there's cold, hard cash involved?! 

And on top of that- as a tattoo artist, would you be comfortable tattooing something like that on a client's body, or would you be hesitant due to the nature of the situation? Would you be more willing to do so on a heavily tattooed person over someone who isn't? We want to know what you think.
Let us know your thoughts- and if you're super serious about this, head over to the Red Sun website... And if you get one of their tattoos, please, by all means- send it to us. Please send it to us. I gotta see that shit...