London's Best Tattoo Conventions of 2023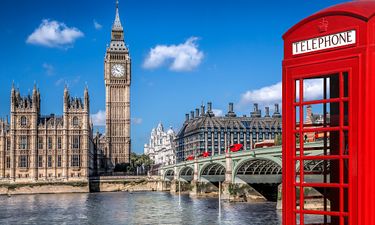 Featuring hundreds of the best tattoo artists from around the globe, including many shops from the London area.
The City of London is one of the core tattoo hubs of the world. From underground talent to some of the world's best and most famous tattoo artists, London has its finger on the pulse of both upcoming trends and timeless traditions.
While London is constantly alive with smaller tattoo events throughout the year, for anyone wanting to get the lay of the land all at once, you'll want to visit one of its vast tattoo conventions taking place in the summer.
So, whether you want to get inspired for your next ink, if you're an artist interested in the latest styles, or if you just want to imbibe the tattoo culture of the UK capital, we've got all the details you'll need to plan your trip.
The Great British Tattoo Show 
Taking place from the 13th to the 14th of May, 2023, the Great British Tattoo Show is one of London's longest-running tattoo conventions— and one of its best! Over the course of the two days, attendees can expect everything from tattoo competitions to art exhibitions, to live music and daring performances (this year prepare for both axe-throwing and fire-breathing) as well as music from Lady Luck Lexy & The Riverside Boys, Wild 50s and Slippers the Split.
Of course, alongside all this entertainment is the real reason to attend: over 300 tattoo artists from all over the world make their way to London for this event. Attendees who want to ensure they get the chance to be inked by their chosen artist in residence can do so via the Great British Tattoo Show website booking form. But make sure you get in early as slots fill up!
The Great British Tattoo Show is held at Alexandra Palace, N22 7AY. Tickets are on sale now and are currently available with an early bird special. £20 for Adult Day Tickets and £30 for Weekend Tickets. Tickets will go up to £30 and £45 respectively on the day. Kids under 14 go free with a paying adult.
From the 26th to the 27th of August, the Big London Tattoo Show opens its doors to the public for a weekend of ink and entertainment. Only in its second year, the Big London Tattoo Show got off to a huge start in 2022, with a packed attendance and host of artists. This year, the event is set to be even bigger, taking place at London's largest indoor event space, The Excel, an outstanding purpose-built venue set against the famous skyline of London's Docklands.
The Big London Tattoo Show hosts a staggering 400 artists over the course of the weekend, where attendees can either watch their second-to-none skills up close, or throw their own hat in the ring and get inked by the best.
Alongside the hundreds of tattoo artists, the event also plays host to countless activities and entertainers. You can expect fairground rides, art exhibitions, sideshows, vaudeville experiences, interactive entertainment as well as plenty of food and drinks stalls. The show is also famous for its alternative markets, where you can find everything from clothing and jewellery to poster prints, vintage goods, handmade products, painted furniture and ethical taxidermy.
At the time of writing, applications are also still available for tattoo artists who would like to attend and showcase their work—so why not join the ranks of talented tattooists from all over the globe?
Tickets are now on sale via the Big London Tattoo Show website. Advance tickets are priced at £27.50 for a day pass and £48 for a weekend pass, plus a booking fee. Tickets will also be available at the door at a non-discounted, full price. Kids 14 and under go free.
Want a tattoo but can't make the above events, or need to do a little more research before you dive in? Tattoodo's service allows you to research and connect with some of London's best tattoo artists, based on style, location and connection. Try our platform today and get planning on your next amazing ink.