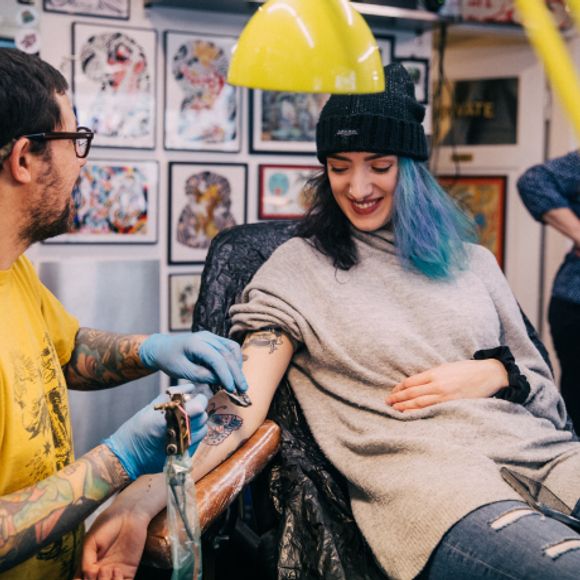 Tattoo Shop Etiquette: How To Be A Great Client
Wondering how you can contribute to a great tattoo experience? Read on for some tips from industry professionals!
Walking into a tattoo shop can be intimidating for some, but the process from start to finish is generally pretty straightforward. You go in with an idea, you talk to an artist, you get tattooed, you pay and you leave.
However, it is between those events that you as a tattoo client should be informed about shop etiquette, which is expected of you and every customer, in every studio around the world. Luckily, we're here to prepare you for the best tattoo experience with this guide on how to be a great client.
In the following paragraphs, we'll talk about all the things you should & should not do before, during and after the tattoo is done. So, without further ado, let's get started!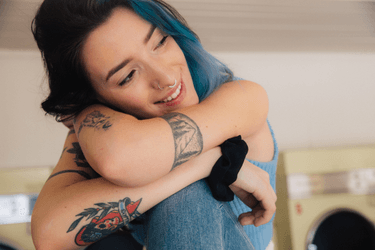 TIP #1: Know what you want.
When you show up to your appointment or walk-in, you should have at least a rough idea of the design you would like to get, unless you are cool with choosing from the shops collection of tattoo flash. Reference images are always appreciated and encouraged! So always feel free to present your inspiration references to your artist who can perfect them into a final design for you.
TIP #2: Keep it fresh!
Remember this is a process that requires you to be in close quarters with your artist for extended periods of time. Arrive showered, and if possible, shave the intended area where your tattoo will be placed. Your artist will appreciate it!
TIP #3: Dress the part.
Wear clothes that allow easy access to the area you're getting tattooed. Black or dark clothing is best to avoid any staining from ink. Think loose, comfortable garments you won't mind being in for a while.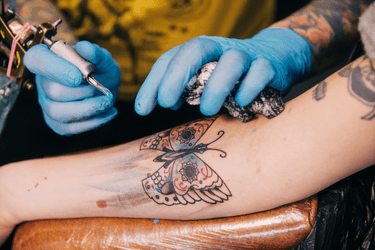 TIP #4: Prepare your body.
Getting tattooed is taxing on the body and dehydration, hunger or lack of sleep can lead to uncomfortable moments in the chair. You want to be fully hydrated (bring a bottle of water!) and rested with some high-energy food in your belly for the best possible experience.
Also, any good tattooer will refuse to work on someone who is visibly inebriated, so any drinky-drinks you might have planned should come after the appointment, not before.
TIP #5: Consider rolling solo (or at maximum with a +1)
It's considered good etiquette to show up singularly as the brave tattoo client you are.
On occasion, a studio will have room to accommodate a +1 but don't count on it. Limited space in a busy studio can lead to your moral support having to hang in the waiting area, which is typically reserved for paying customers.
If you do plan on turning up with a squad and you all want tattoos, try to give the shop a heads up ahead of your arrival that way they can prepare to accommodate everyone in the same block of time. If there is a wait, or the waiting area is overtly crowded, don't loiter. Instead, leave your number with the front desk and come back when it's your turn in the chair.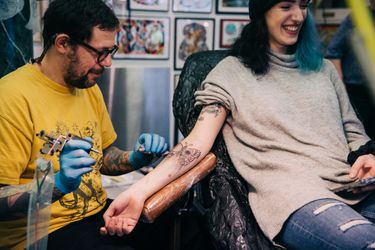 TIP #6: Please, no time constraints.
How long a tattoo takes depends on so many factors outside of the artists control, and while they can usually give you a ballpark estimate, they don't know minute-for-minute how long your piece will take. Getting a tattoo is a permanent commitment, and they take the time they take to make, so if you have a plane to catch and want a tattoo that may take several hours, it's best to reschedule. Your artist wants to give you the best possible piece and you don't want to leave the studio with a rushed tattoo.
TIP #7: Leave the kiddos at home.
This is a one-size-fits-all rule that includes babies, toddlers, and basically anyone under the age of 18 (yes, that also means polite and especially well-behaved kids).
Though most tattoo shops maintain high sanitation standards, a tattoo artists trash bin and station are filled with bio-hazardous materials that little ones can get into if not properly looked after. There's also cussing, explicit music, and typically adult-oriented discussion and artwork. Moreover, most shops do not let children on the tattoo floor at all, and the front desk people do not want to keep an eye on your kid, we promise. It's a better vibe for you, your artist, and your child that they are elsewhere during your tattoo day.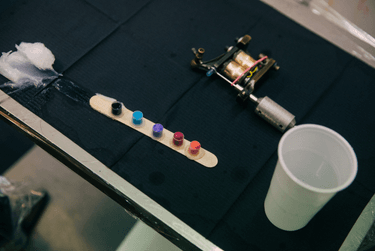 TIP #8: Hold still.
Unless you're in the market for a squiggly, uneven tattoo – you'll have to practice some stillness in the chair. We know it's painful. Deep breaths tend to help with pain threshold, so breathe, breathe, breathe, and give your artist a heads up if you need to move or change positions.
TIP #9: Tipping shows appreciation.
Gratuity is customary no matter where in the world you find yourself. If you need help figuring out exactly how much a tip would be, ask the front desk person what is standard.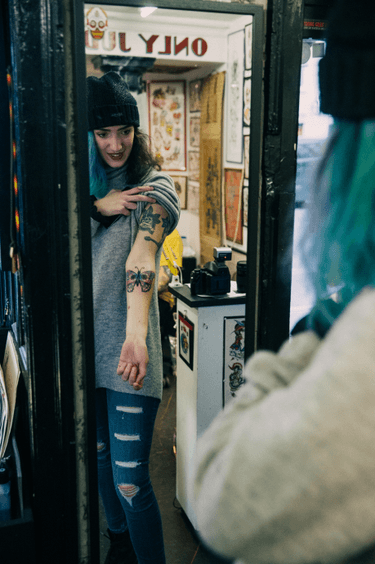 TIP #10: Follow your aftercare instructions.
After your appointment, your artist might provide you with a sheet of instructions on how to care for your new tattoo. These instructions regard the next few weeks of your healing process… how you should clean the tattoo, keep it protected, and help it heal. If no aftercare advice is given, you can find our guide here.
We want you to feel confident about getting a tattoo, whether you are a walk-in at a studio, or book your tattoo through our app, this guide should help with that. Getting a tattoo can be fun — and knowing the ropes and best etiquette will help you be the best client, and build an ongoing rapport with both artist and shop for all your future tattoos to come!