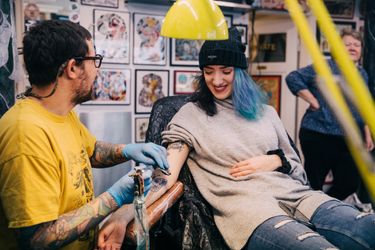 Top 10 Tips for Tattoo Etiquette
Walking into a tattoo shop can be intimidating, but we've got you covered with this guide to tattoo etiquette!
There are a ton of reasons to get a same-day banger tattoo — you're on a trip with your buddies and you want to commemorate the magic, your homegirl is getting married and those matching best friend tattoos are way overdue, there's a fancy one-day flash sale at your favorite shop, or you just friggen' feel like getting a tattoo! Regardless of the many varied reasons, here are some ways you can be the best same-day client.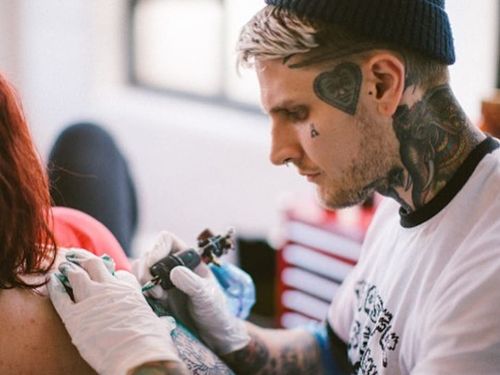 Plan ahead, plan ahead, plan ahead!
Obviously, if you're standing right outside the studio, and you feel the itch, just walk in. However, if you do find you have some planning time, try our Booking Feature! You can directly book with the artist or studio of your choice, and make sure that they have room for you. Or you can do an Open Booking, and perhaps find someone to fit you in that very day. If you can't figure out how to book an artist or studio through our site, find their contact info on their profile and give them a call. Keep it short, "Hey, I found you on Tattoodo, but wasn't sure how to book an appointment. Are you busy today?" By giving the tattoo studio a call ahead of time it helps a few things: you can see how busy they are, you can see if there's a better time or day to do a walk-in, and you can see if they even take walk-ins. Calling ahead will also help you plan for how much money to take out of that ATM.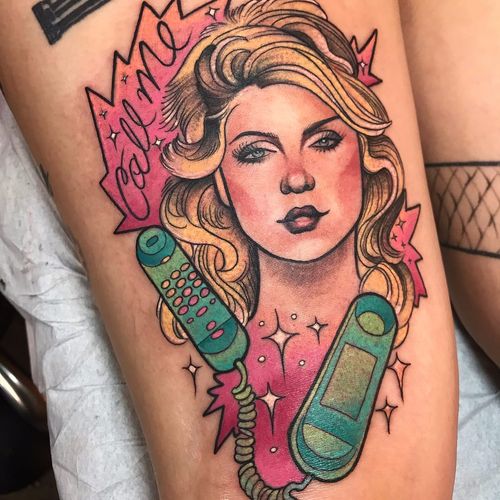 Don't bring an entourage, mkay?
If you are traveling with a pack of humans and you all want tattoos, try to give the shop some warning. If it is a spur of the moment idea, then just make sure you all don't crowd the parlor. Most shops are pretty small, with all the spare room for artists to work. Hanging out is okay, just be smart and kind about it — go for a walk around the neighborhood, wait outside if possible. If the parlor has a shop manager, ask if it's okay to leave your number with them and come back in pairs later. Basically, think about the space around you: would you want a pack of people gathered tightly around you while you worked your job?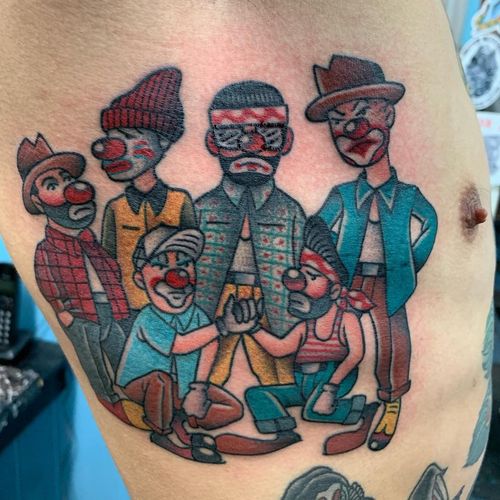 Make mom proud: be on your best behaviour!
We totally understand that ogling tattoos in the making, and tattoo artists while they're working, is better than going to the zoo...but you're not at a zoo. Talking to, staring at, or standing directly in a tattoo artists space can be really distracting, and you always want to make sure your tattooists concentration is at 100% so they can create the best tattoo possible! And, like we mentioned above, tattoo shops tend to be on the small side. This isn't your living room, so take your feet off the table, and make sure to show your respect to the space. We promise it'll be noticed and totally appreciated!
Just as it's worth noting that the shop isn't your living room...it's also not a bar. The tattoo studio is a place of creative work. Most shops will not tattoo someone who is drunk, or otherwise impaired, as this can mean bad choices and regrettable tattoos...Again, think about it like this, if your friends visited you at work, and were acting foolish, you wouldn't totally dig that, right? Same goes for a tattoo shop. Keep it cool.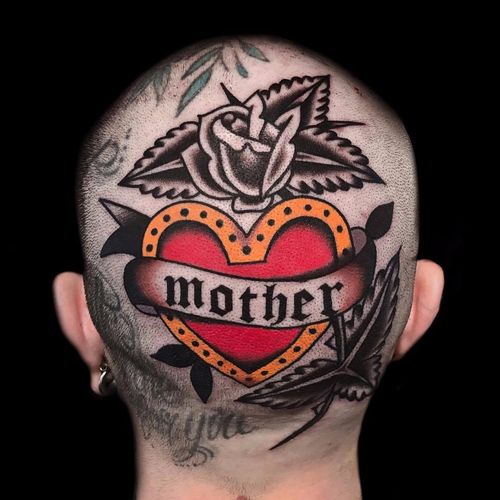 Custom versus flash...
Hopefully, when you get the itch for new ink, you have an idea about what it is that you'd like to get. Custom tattoo versus flash tattoo are two pretty different things, and involve a different sort of process. If you're looking for a custom tattoo, this involves a conversation with your artist, and, depending on the design, more time to draw up your piece. Flash tattoos can be pulled right off the wall onto a stencil and then onto your chosen area. Pretty swift! So before you walk-in, think about your expectations and how best to describe them to your artist! We will say, however, that patience with your artist is key. They may make it look easy...but churning out designs you really freakin' love ain't freakin' easy.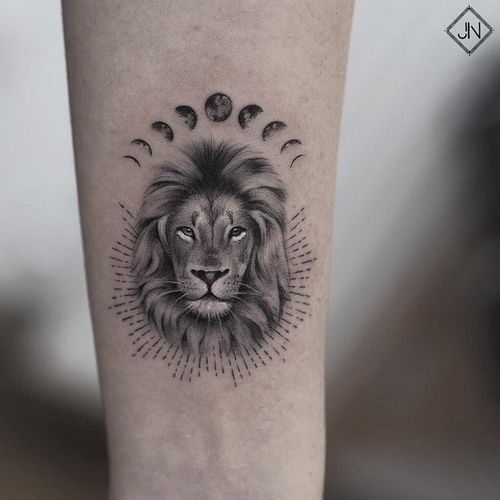 Flash is your friend!
It's not unheard of or unusual for someone to walk into a shop with an original idea, explain that original idea to one of the artists, have that artist draw it up, and get that unique piece of art that same exact day — but it is pretty unlikely. Instead, take your time going through each artist's portfolio or flash sheets, and choose your art that way. They put a lot of time and effort into their art...and what is cool about flash is that it's usually images that a tattoo artist really loves, or pieces that they really want to do, but hasn't been asked for yet! There's also nothing wrong with wandering into a shop and pointing at what's on the wall — "I want THAT one!" — in fact, that's part of the thrill. Your artist will totally love you for it too!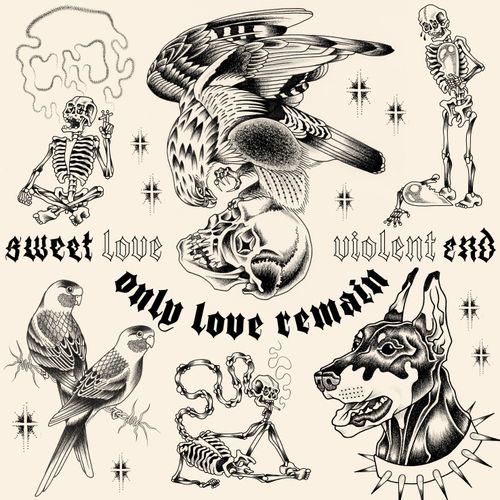 Don't ask to edit the flash, please.
Before we explain this, let us just say that it is totally important to voice your wants and needs. This is your body. That being said, asking for specific colors is one thing, but don't ask for the image to be edited. Part of what makes a walk-in work is that the art is already done, so editing the art is a big no-no. Some artists will have variations on a theme, or variations on a single image, so let your artist lead and ask questions if you feel the urge. However, if you don't see something you like, then that artist and their flash isn't the right fit for you. Don't try to shoehorn the artist into your vision...find an artist that resonates with your vision instead!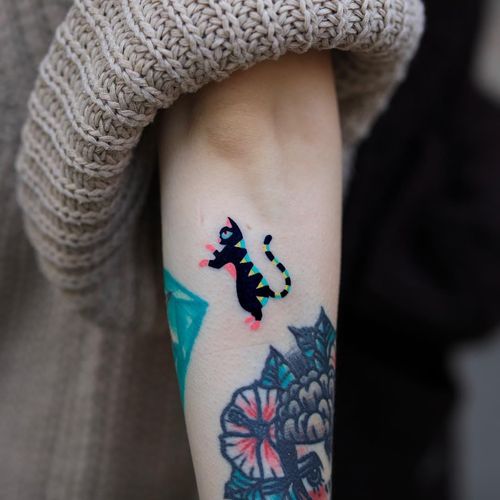 Don't haggle about the price!
Okay, don't ever do this. But certainly don't do this over some flash. Your artist will know exactly what to charge for that tattoo flash — they've done it before, over and over. Go with the price given to you! Sometimes you'll be charged the usual hourly rate for flash, sometimes you'll be charged a flat rate. It's up to your artist and to the shop, so return to #1 — plan ahead. We'd also like to mention that through our Booking Feature, you're able to agree on a price and pay upfront. As usual, we make things super simple and easy for all!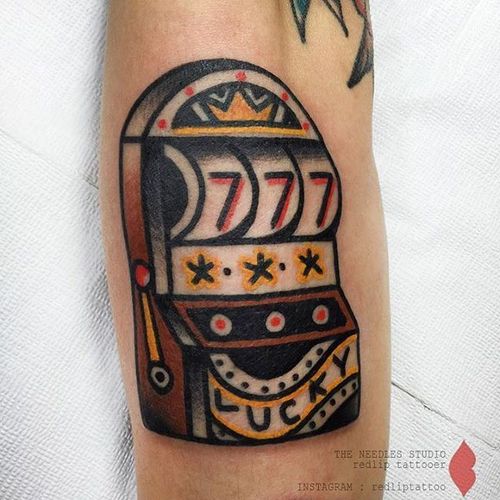 Be respectful of each shops "mission"...
This sort of thing differs shop by shop, but many different tattoo studios these days are trying to be more inclusive and progressive. If you go into a tattoo shop, you'll probably see signs that state things such as "Tips Are Appreciated" or "We Know It Hurts, Please Don't Scream". But there are tons of other unsaid rules that you're probably interested in and it's possibly why you're reading this in the first place. If you have questions, you can always check out a Tattoodo Shop Profile, or the tattoo studio's website, because many of them will have links or words stating their mission. Some tattoo studios are "sober spaces" meaning no drugs or alcohol of any kind, some are "safe places" meaning marginalized communities can go there and feel confident that they will not be exposed to discrimination, or harassment. Again, it completely depends on the shop. Walk-ins are super appreciated at almost any tattoo studio, but it's always best to know what kind of experience you want, and the people you'd like to be involved, before jumping ship! Another tip: if a tattoo studio says it's a "private studio", this usually means that they do not take walk-in's. You can always contact them beforehand to make sure, but if you're thirsty for ink today, we're sure you'll be able to find tons of tattoo studios in our site search that will be happy to take you in day of.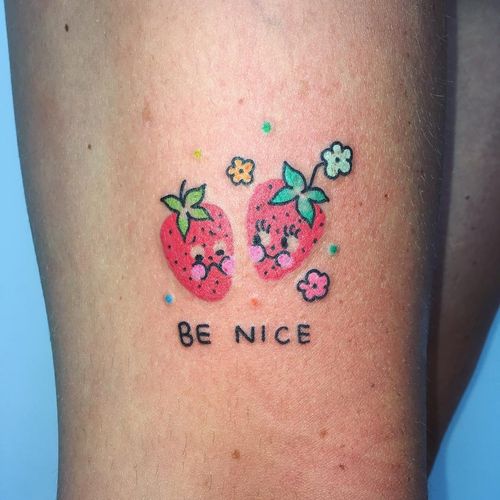 Tips aren't just appreciated...they should be mandatory.
Okay, we should mention that this sort of depends where in the world you happen to be. Tipping is often contingent on the local culture. But, and we're saying this as avid supporters of the tattoo community, tattoo artists, and tattoo clients, here you have all the best practices for being a stand out collector of the best tattoos...and that should definitely include a tip for your artist. In most of Europe, and some spots in Asia, tipping isn't customary. But, that being said, tipping your artist will always be appreciated. If you had an extra special good time, if you know your tattooists when above and beyond, or if you just want to let them know how much you appreciate their work, throw in a tip. Again, keep in mind where you happen to be. While some spots on the globe may not expect a tip, in the USA it's definitely mandatory...this is where reading guides like this helps you be ultra prepared! If you need help figuring out exactly how much a tip would be, check out our Guide on Tattoo Cost! That should help, and keep in mind that if you don't have the cash to tip, then you don't have the cash to get a tattoo.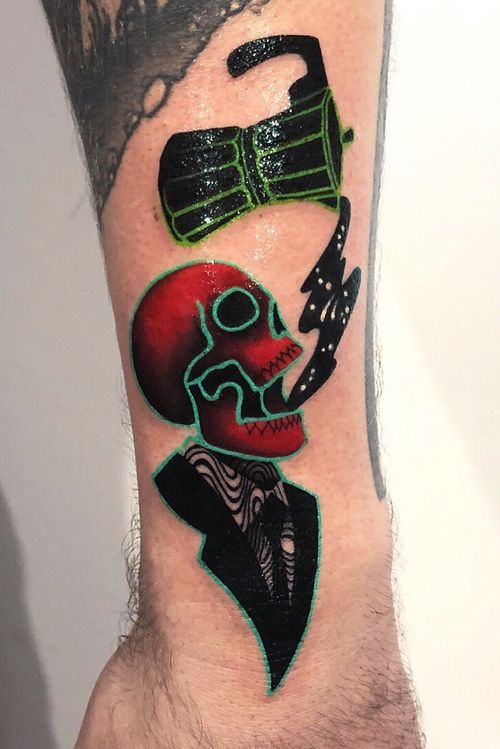 Canceling day of is not cool.
Hopefully, since you've read this far, you're super serious about this new tattoo and you're totally psyched to go get it. But...if you're having second thoughts, aren't capable of the commitment, or are a lil low on funds, rescheduling or canceling is totally okay. However, please please please do not do it the day of the appointment unless you have a super good reason. This is how a tattoo artists makes a living, and when you make an appointment try to stick with it, otherwise you're taking the place of someone who is more serious, or more capable of spending the time and money with that artist!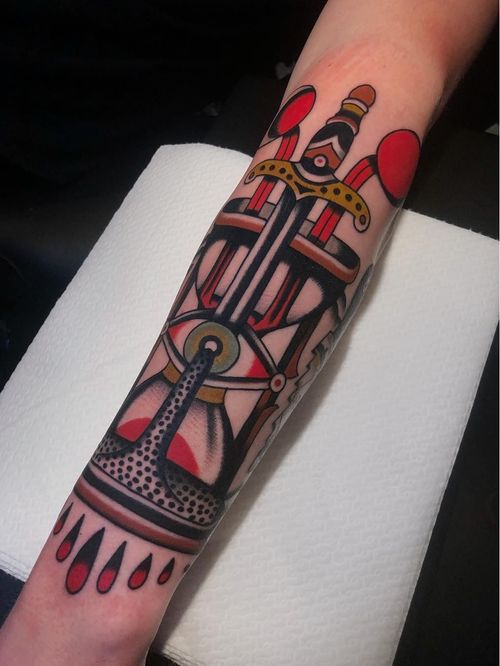 We want you to feel confident about getting a tattoo, whether you are a walk-in at a studio, or book your tattoo through our app and this guide should help with that! Getting a tattoo on the fly is super fun — it's exciting and energizing, and it's a great way to spend a day with an artist you respect. Knowing the ropes and best walk-in etiquette will help you be the best client, and build an ongoing relationship with that artist and that shop.