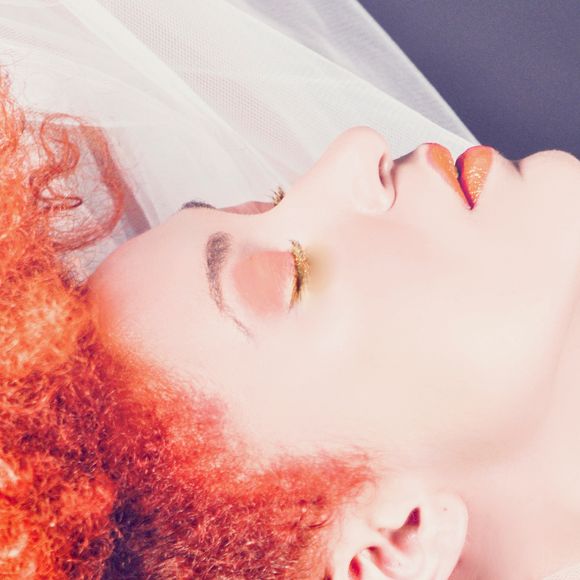 Microblading and Permanent Makeup: The Ultimate Guide
What is microblading? How do you apply nail tattoos? What do freckle tattoos look like healed? We answer all your permanent makeup questions.
Summary
Microblading: How it works, how much it costs, and what it feels like.
Permanent Lip Liner and Eyeliner Tattoos: Liner techniques, healing process, and permanence.
Freckles Tattoos: What the healing process is like, the importance of proper aftercare and the creator of "astroflecks".
Tooth Gems: How long they last, the risks involved, and what the bill will be for your bling.
Nail Tattoos: Why "tattoo" is misleading, and what is actually involved.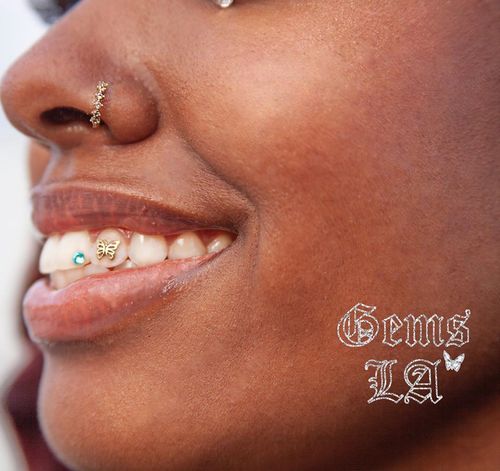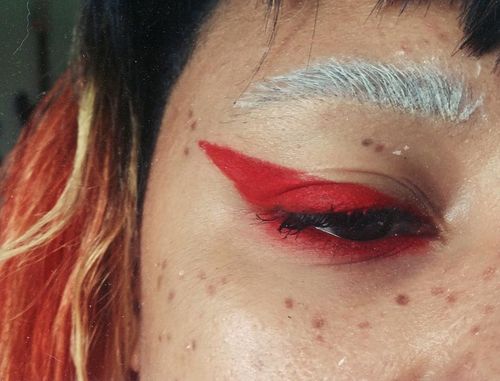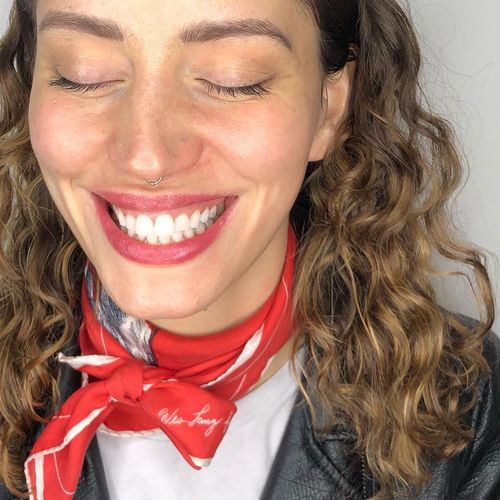 The Ins and Outs of Microblading…
How long does microblading last?
About a year, but they can last up to a year and a half.
How much does microblading cost?
Anywhere from $200 to $850. The more skilled and in-demand an artist is, the more it will cost.
What is microblading and how does it work?
A cosmetic tattoo artist will insert pigment into the skin using a small blade to create small, realistic-looking lines of hair.
It can be uncomfortable, but permanent makeup artists apply topical anesthetics to the skin up to 20 minutes prior to the procedure which helps manage the pain.
For those of us who overplucked our brows during the 90's, for those of us who want to save some time, and even for those of us who just love make-up, microblading eyebrows is basically a godsend. There are many permanent makeup artists out there, PMU artist for short, who have mastered their techniques and revolutionized the way people think about face tattoos. Gone are the days when getting your brows inked meant large blocks of obvious color....these days microblading looks more natural than ever and the results are stunning.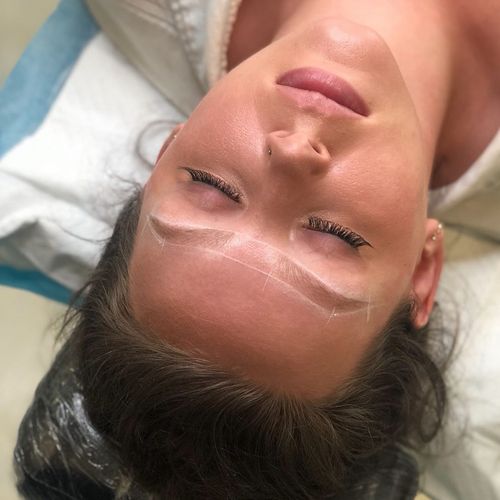 Most microblading lasts about a year, sometimes up to 18 months, which is why many people have an annual refresh: touching up their brows, lips, or liner. It depends a lot on the type of skin you have, but those with a more oily complexion will be the first to need a little freshen up. This is also why microblading eyebrows sometimes cost a little bit less than a regular tattoo...but not by much. Regularly, this process costs anywhere from $200 to $850. But, considering the skill involved, it's pretty fair. Highly skilled technicians train for a long time before they're awarded official certification, which means that they care just as much about your beautiful brows as you do!
There are a few different ways that permanent makeup artists apply tint to your eyebrows, but the most popular two are, of course, microblading and powder brows following at a close second. Microblading is the process of inserting pigment with a tiny blade, hence the name. It fills in gaps and can add the illusion of fullness... it's actually insane how realistic these babies can look. The numbing cream applied beforehand, as well as the technique itself, makes these a not so painful procedure. Powder brows are created with a tattoo machine, and more pigment is used to create a light and natural look. These usually only need a refresh after about 2 to 3 years. And, even further, some artists use the combo brow blend which uses these two techniques seamlessly for brows that look fabulous.
It can be a little intimidating, which we totally understand...it is your face, after all. But don't worry! A cosmetic tattoo technician with a good reputation and in-depth training will spend as much time as they need to measure and mark out your new brows before they ever begin applying pigment. Leave it to the pro's and you'll be in good hands.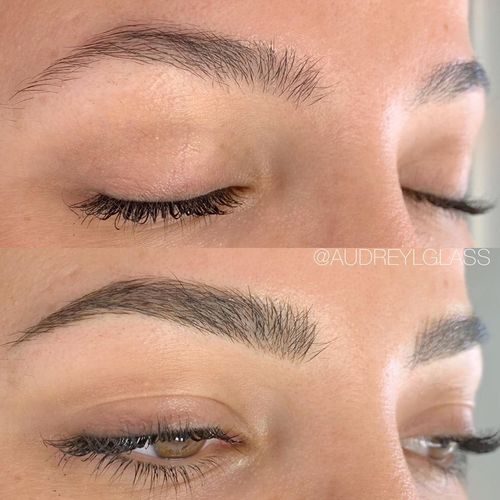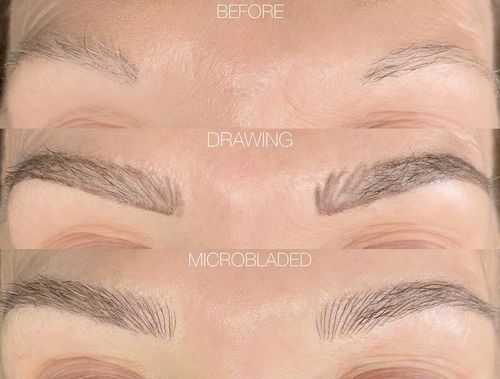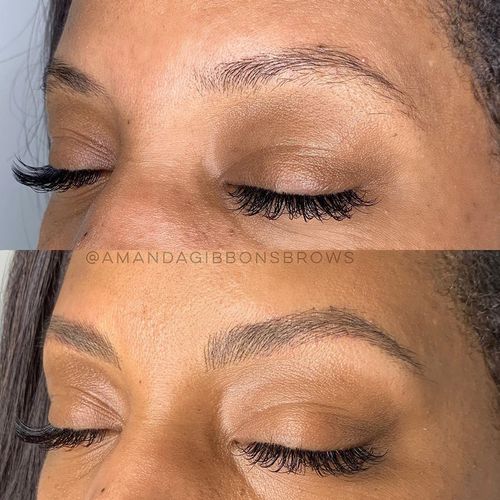 Make it pop with permanent lip liner and eyeliner tattoos.
Does permanent eyeliner hurt?
Yes. But thankfully topical anesthetics will be applied beforehand to help ease the pain.
How does eyeliner tattoo work?
Cosmetic tattooers use a small, light machine that is less powerful than traditional tattoo machines to insert pigment with a needle into your skin.
How long do eyeliner and lip liner tattoos last?
Typically it lasts about a year, but some people have seen the effects last for up to three years. Touch ups are usually done annually.
How much does eyeliner and lip liner tattoos cost?
Anywhere from $500 to over $1000. Touch ups will cost less.
The first question we usually hear about permanent eyeliner is whether or not it hurts. You'd probably imagine that there is a lot of discomfort involved...but, thankfully, permanent makeup artists actually have a lot of good products on hand to help. There are some anesthetics that will manage pain and some products that help manage swelling and redness. Each are applied with a q-tip and left to do their magic for ten to twenty minutes. This is also a really important step for permanent lip liner, since the skin is extra sensitive.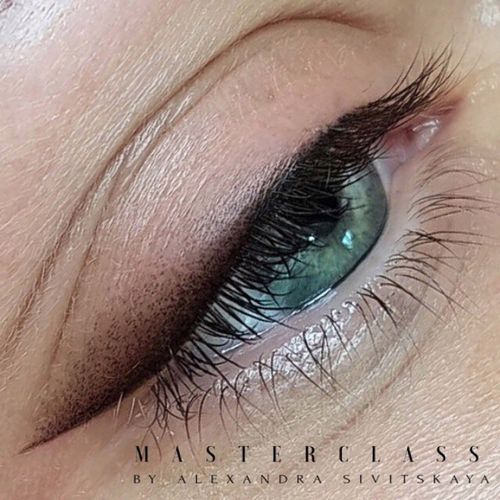 Just as with microblading, there are many techniques permanent makeup artists use to apply ink to your eyelids. A tightline adds pigment between the layers of your eyelashes and is usually used for a really natural look. An eyeliner tattoo is similar to a line of liquid eyeliner; it's a lot more concentrated pigment so it looks much more bold. People usually choose that option when they use that look daily, and want to save a bit more time in their makeup routine. Each approach helps define your eyes, especially since the artist will work with you, your personal style, and your unique facial features to create the perfect look.
It's more accurate to call both eyeliner and lip liner tattoos more semi permanent than permanent. The pigment will fade but can last anywhere from a year to three years. The best thing you can do to prolong your new look, is by letting your ink heal completely before wearing any makeup, especially mascara. We'd also advise staying out of swimming pools and saunas, so take a rain check on that spa day. But no worries, tightline applications take from three to seven days to heal, while thicker eyeliner tattoos can take up to ten or twelve days.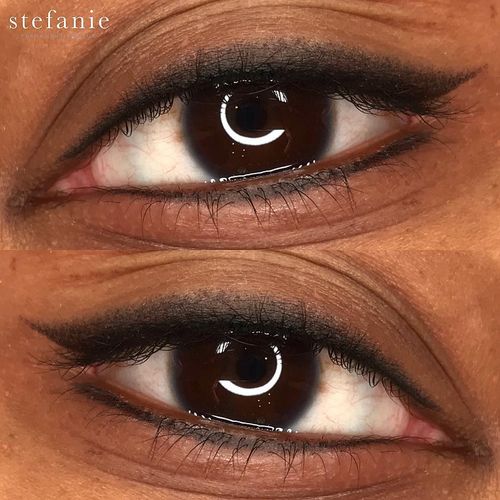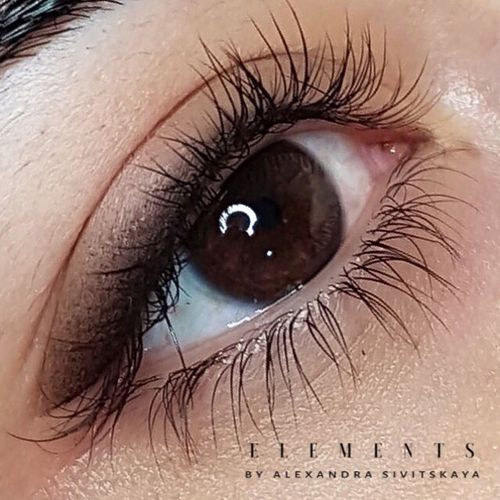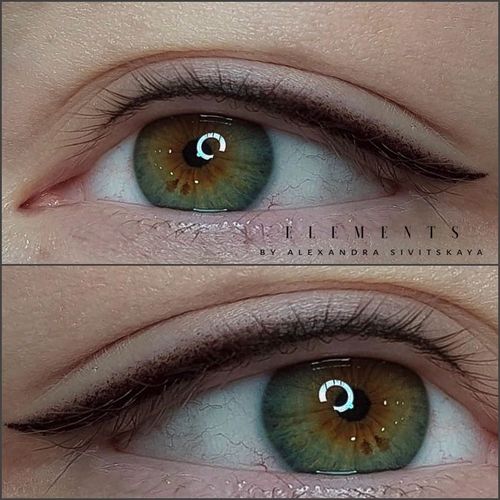 As for cost, this permanent makeup procedure is a bit pricier, with artists charging anywhere from $500 to over $1000. It definitely takes a lot of skill to apply this sensitive method to the face, so the money is nothing compared to the trust you're giving your cosmetic tattoo artist. Make sure you do your research and find someone who does a technique that you appreciate and like, aesthetically. And keep in mind that touch ups will be have to be done, but will run you a couple hundred less than the initial visit.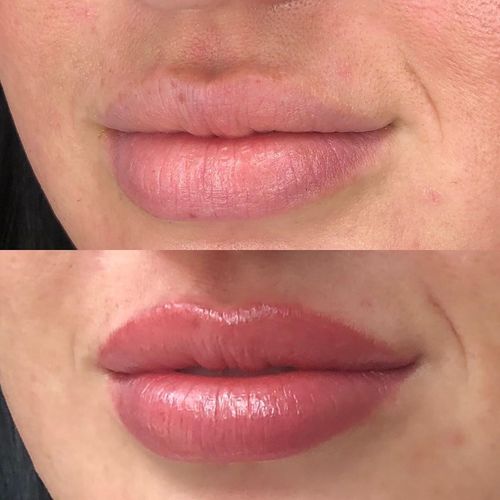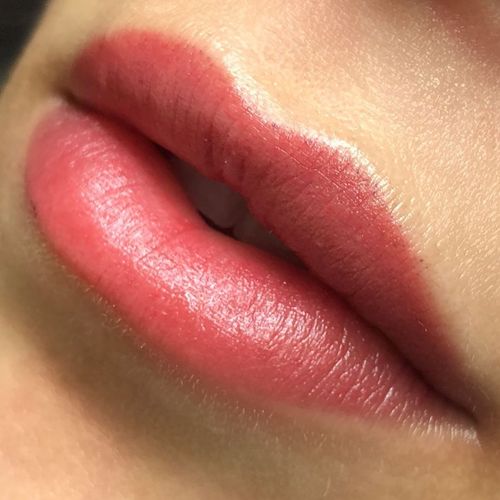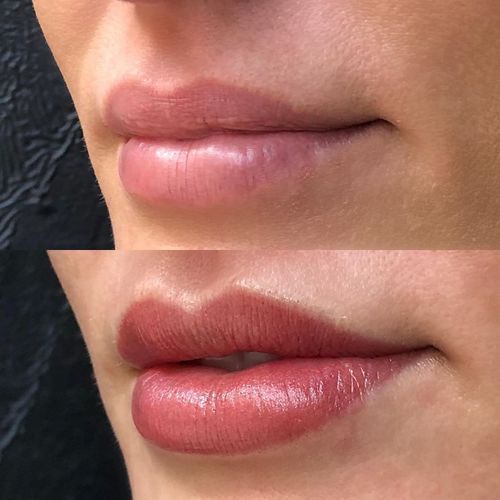 Freckle tattoos give you summer skin all year long…
What are freckle tattoos?
Freckle tattoos are pigmented dots tattooed onto your face.
What are "astrofrecks" and who created them?
Astrofrecks are astrological constellations merged with faux freckles. Jessica Knapik is the person who originated the idea.
How do freckle tattoos work?
A permanent makeup artist will first mark where they plan to put the tattooed pigment, then apply it with a small, light machine that is less powerful than a traditional machine. They will look a bit red at first, but after healing will look natural.
How long do tattoo freckles last?
Most people say they last on their skin for up to three years before needing a touch up.
Want to have a face that looks kissed by summer all year round? Freckles tattoos are a perfect way to do it. They're also possibly the cutest permanent makeup technique out there. Fake freckles, like the previous procedures above, involves inserting pigment into the skin. Artists usually use a topical anesthetic and will mark out the dots before any inking takes place. You can sprinkle faux freckles lightly across the bridge of your nose, or go full throttle like a magic lil' elf. It's all about your personal fashion taste!
Permanent makeup artist Jessica Knapik created what she calls "astrofrecks": the constellation of someone's astrological sign turned into lil faux freckles. She starts by marking the star sign on your cheeks, then filling in more dots around the area to balance it out. It's like having a galaxy applied to your skin! She mentions that not everyone gets their own zodiac tattooed; sometimes it's their bff's or family members, or in memory of a lost loved one.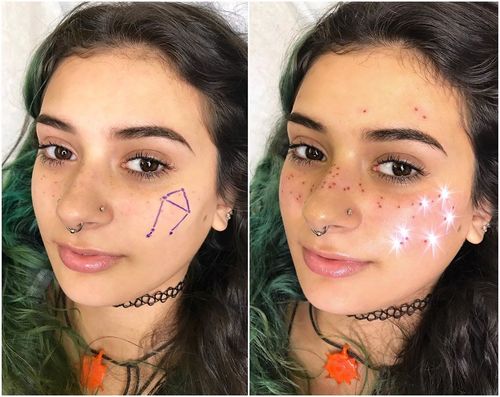 When you first get your freckles tattoos there will be redness, swelling, and your face will feel a bit tender. It should settle down after 24 hours or so. The dots also may look a lot darker than you'd like, but fret not. You'll lose around 40% of that pigment when they finally heal about two weeks later. Once they've settled in nicely, you'll notice how natural they look. If the color is a bit off after they've finally healed, you can always revisit your artists to adjust it but it's best to wait up to two months for a touch up. Like Emily Boring says, "Color theory is everything." Especially when it comes to cosmetic tattoos.
Just as you would with any other procedure, make sure to carefully follow aftercare instructions. And, heads up, freckles tattoos are highly affected by sun exposure. So make sure to slather on some sunscreen before you hang poolside. The pigment retention, and healing process, is based a lot on how well you take care of them, and the natural state of your skin. Your smattering of sweet speckles are also more accurately considered semi-permanent: they will need to be touched up after about three years.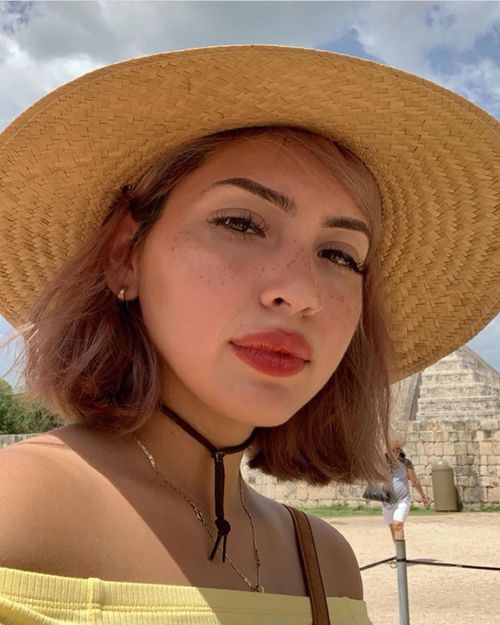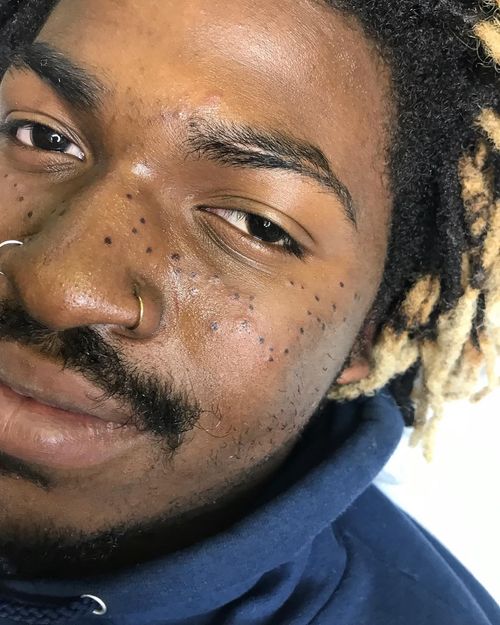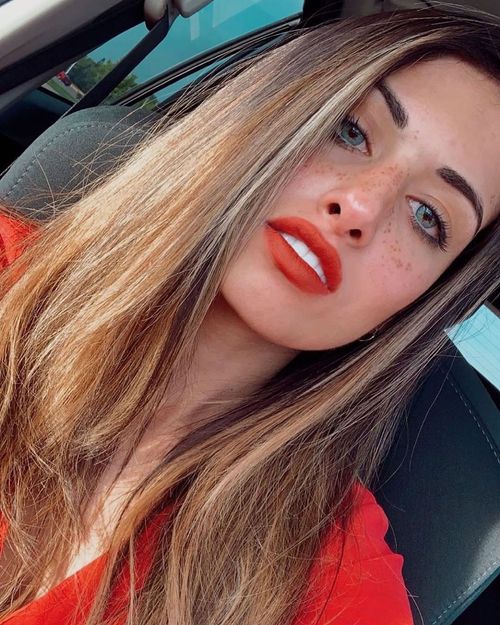 Sparkle up your smile with tooth gems and dental bling.
How much do tooth gems cost?
It depends on the design and material of the tooth gem, but typically anywhere from $100 to thousands. Real diamonds are expensive!
How long does a tooth gem last?
From six months to around two years.
Wanna get your grill gleaming? No better way than with some tooth gems. This 90's trend is making a big comeback, and we're stoked about it. Adding a little pop to your pearly whites can be a fun way to express yourself...it's also not a huge commitment: they aren't permanent and they do not cause damage to your teeth if done correctly. Teeth jewelry come in all kinds. Spider webs to fit into the corners of your incisors, gold bars to fill the gaps between your teeth, tiny colored gems, and even your favorite logos, like Chanel or Gucci.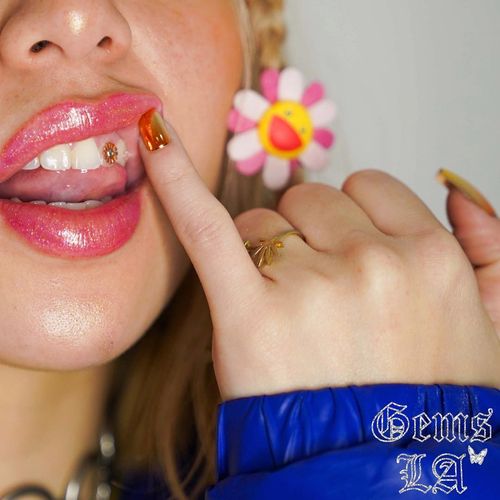 So, how much does it cost to put diamonds in your teeth? It depends. Are we talking about real diamonds or fake? The price tag can range from $100 all the way up to thousands. The cost is contingent upon the intricacy of the design, and the material it's made of. The material will also change the amount of time that the gem or detail will stay attached. Some tooth gems can last anywhere from 6 months to 2 years but heavier stones, and real gold, have more weight to them and can, therefore, be less likely to stick around as long.
It's also pretty standard to wait for an hour or more before ingesting any food so that your jewel has the optimal amount of time to adhere. Make sure you show up with teeth that are sparkling clean too! It'll make your artist happy, and it ensures that your bling with stick properly. After you've carefully followed the aftercare instructions, you can be sure that your new bling won't be in the way of eating, or your regular dental hygiene routine.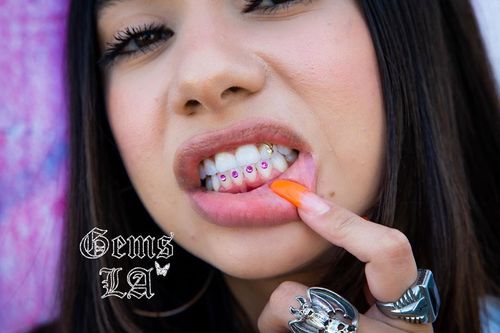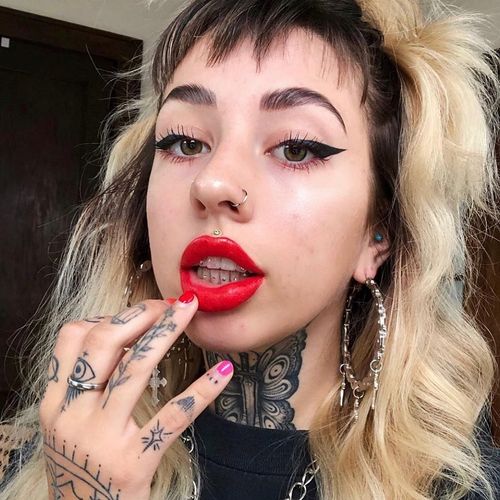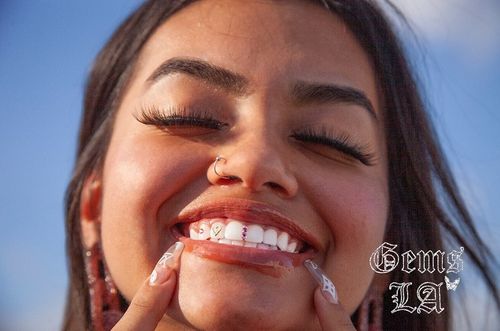 Nail tattoos won't last forever, but they're seriously cool.
No. The skin is not penetrated with a needle.
How long do fingernail tattoos last?
Two to six months depending on your natural nail growth and your daily activities.
If you haven't seen a nail tattoo before, let us enlighten you: they're bomb. And although the word "tattoo" is a bit misleading, we're really excited about this particular art form. As much as you can get sticker-like tattoo nail art at your local beauty store, a fingernail tattoo is actually an engraving. It involves etching a design into the nail plate, which is made of a tough keratin. Directly below that is the nail bed: this is the skin that your nail plate rests upon. Because the keratin is being "tattooed", there isn't actually any pain. You will feel the vibration of the machine in your finger, but the skin is never punctured. No blood, no swelling, no tears. You're good to go.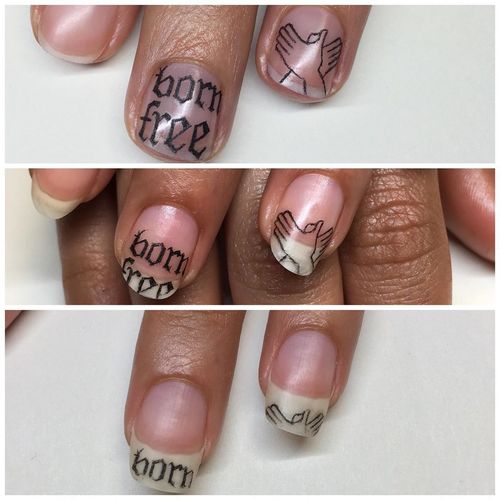 So, how long do fingernail tattoos last? It depends. Usually it's best to count on how fast your nails usually grow out. Two to six months is standard, however. People who are harder on their hands, or have daily activities that are rougher on the nail plate, will find that their nail tattoos may fade faster. You can also help maintain the health of your new etching by painting a clear layer of nail polish or gel on top. This will prolong the design as well as protect it. And, of course, if you get tired of your design, you can always go get your nails done the old fashioned way! A layer of opaque polish will have your digits lookin' fresh.
The last thing you may be pondering is how wild your design can get...and that's pretty much up to the skill of the artist you go to. Many nail tattoo artists keep it pretty simple, but there are some who can get extremely intricate designs to look great. Old English lettering, linework stars, graceful cursive, and even henna-esque aesthetics are some of our favorites we've seen.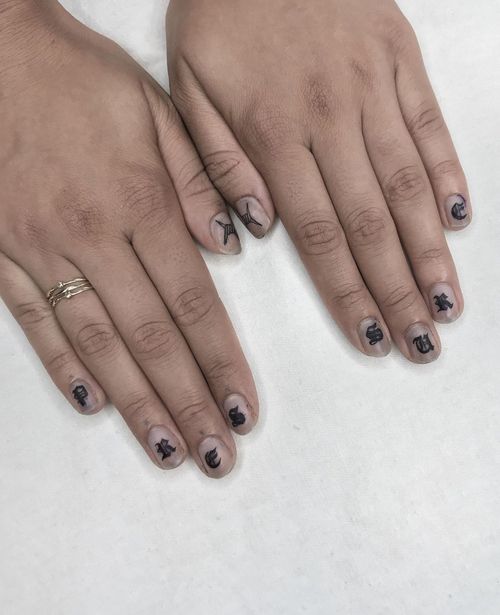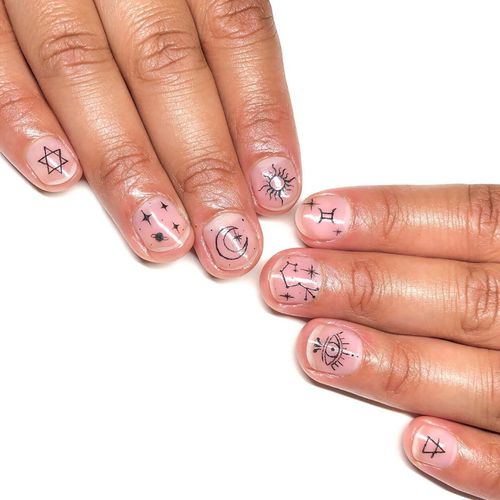 Although there are PMU companies out there touting that they can make you beautiful, remember that you're beautiful just as you are. Permanent makeup just enhances your natural allure...Plus, with microblading, permanent shadow, and lip blush, just think about how much time is freed up in the AM to finally start doing that yoga app you signed up for two years ago! We're only sort of kidding...tooth gems, nail tattoos, permanent makeup and other cosmetic tattooing procedures are an awesome way to not only express yourself, but it's a great way to save some time, embrace your love of makeup, or give yourself the little lift in life that you need. And, as always, make sure you do the research and find an artist you can really trust! You'll be happy you put in the time and effort to be educated before you jump into the world of cosmetic tattooing and permanent makeup.